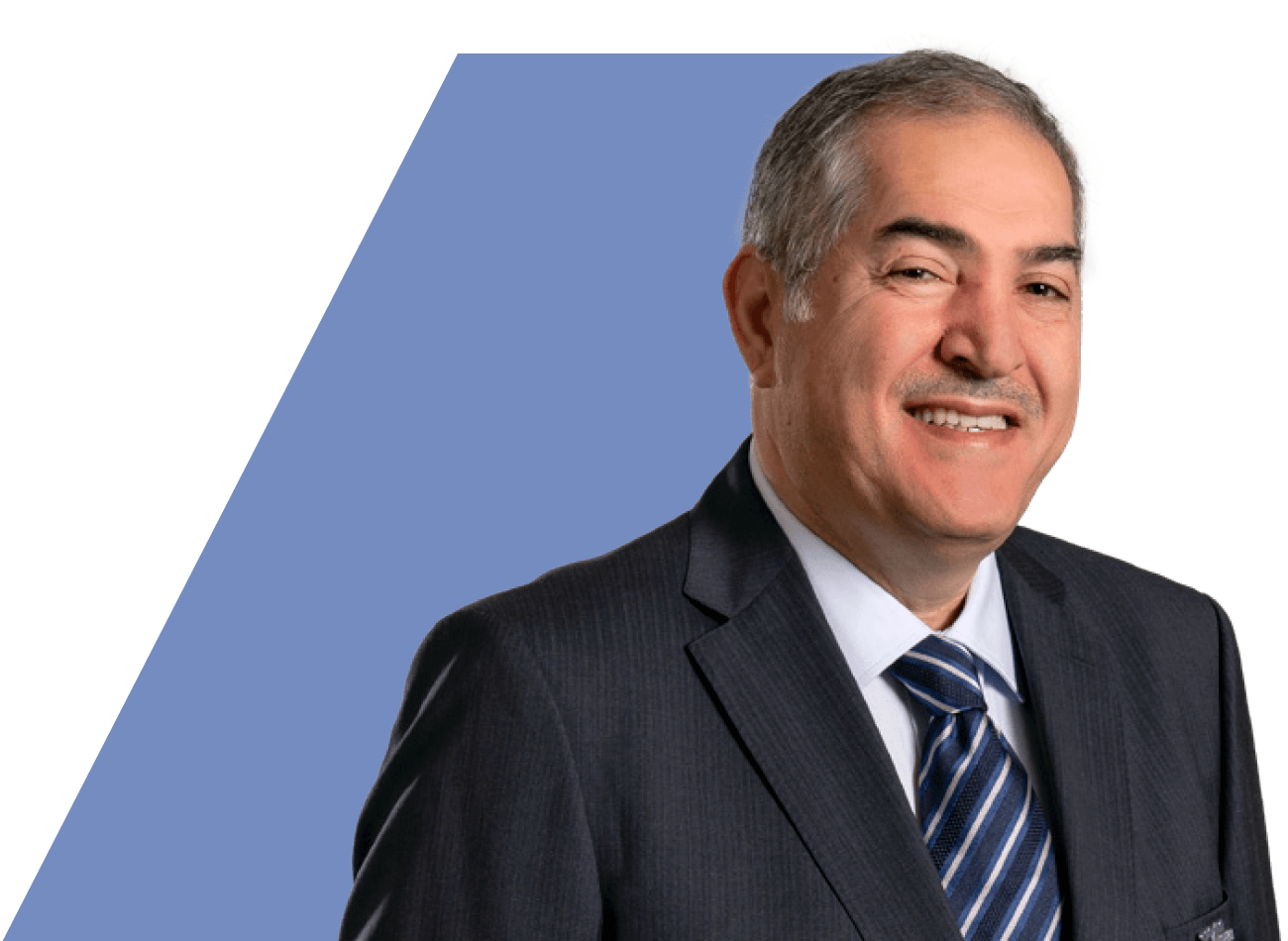 Marwan Younis
Vice President
Marwan Younis serves as Vice President Corporate at Alturki Holding and has contributed to the Alturki family for over 32 years. He first joined the group in 1986 as Group Marketing Director and dedicated his skills to developing new business ventures and generating innovative opportunities.
His exceptional career started in Civil Engineering. After graduating from the UK, his professional path led him to the Modern Building Company in Jordan where he worked as a Site Engineer. Younis continued to challenge himself and, in 1981, he took on the responsibilities of Engineering Analyst at the Riyadh Consulting Group, a prestigious firm that was owned by Sheikh Abdullah Al-Toriagi. His many successful projects included a project executed for the Ministry of Housing.
Recognizing Younis' outstanding achievements, Inma Steel (a wholly owned subsidiary of Alturki) appointed him as its Managing Director in 1998. He was put in charge of planning and implementing strategies that drive growth , profitable revenue streams and market expansions. Through a long journey of experience and his talent helped transforming challenges into profitable business ventures, his endeavors at Inma Steel have all witnessed great success.