Investing in Change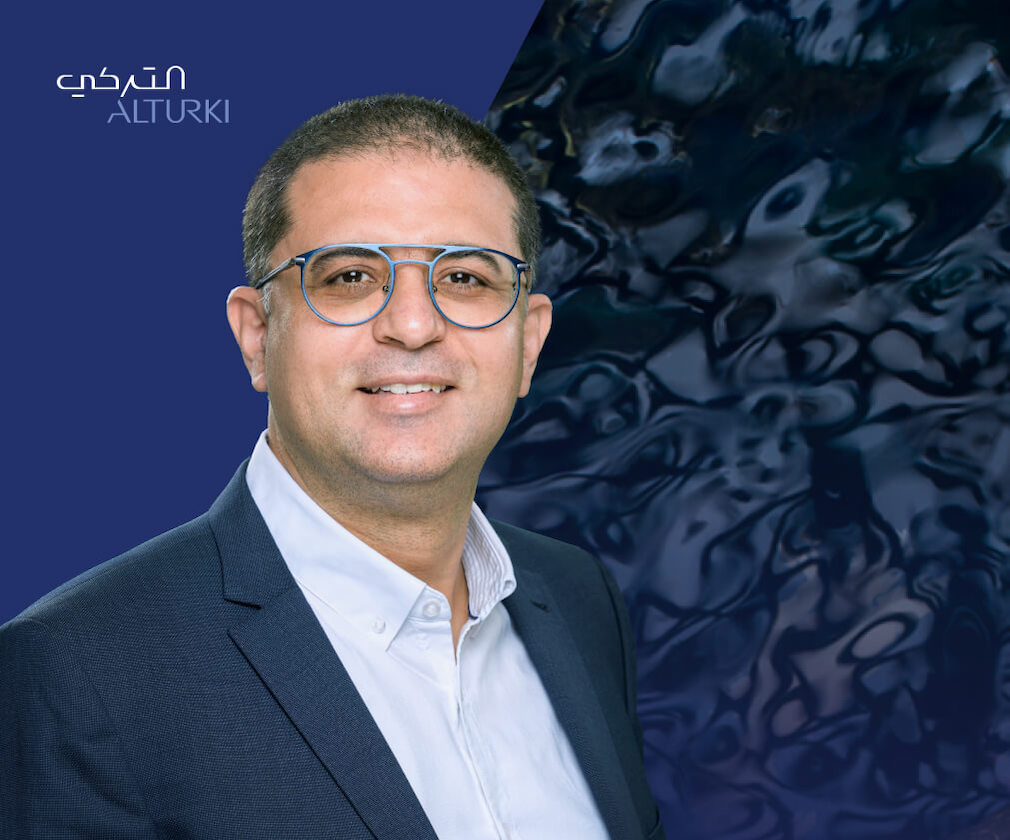 Alturki has served the Kingdom of Saudi Arabia's Oil & Gas and Hydrocarbon sectors for decades, empowering the industry directly, through divisions designed to serve both the upstream and downstream sectors, and indirectly through a synergistic portfolio that serves our national company, one of the world's largest integrated energy and chemical companies. Tarak Kachouri, Managing Director at Sawafi, talks about Alturki's contribution to the Nation's leadership in the global Oil & Gas industry, and what he believes to be key factors in successfully localizing a comprehensive and innovative oil field services solution for the kingdom.
We are also working closely on projects that are specifically designed to not only improve production but also reduce cost and increase efficiencies, taking into consideration the unique specifications of the Saudi Arabian market and reservoirs. We are working on a number of exciting Business Development initiatives that are in trial stages with localization plans for these initiatives approved by Aramco. At Sawafi, the strategy is to localize most of the products in the new workshop at Spark within 2022.
The kingdom and the globe is transitioning towards a low carbon economy, however this transition is long term and global digitization, the move towards a digital economy, as well as population booms, will increase the demand for oil and gas, particularly in fast developing countries, as the first source of energy at least for the coming five to ten decades or so. What we can do in terms of sustainability is leverage technology, and the oil and gas industry in particular has always been at the forefront of technological adoption. In the 60s and 70s the industry embraced geophysics and new applications for drilling. Today, it is Industry 4.0, the IoT, and Artificial Intelligence, and the applications for these technologies are limitless when it comes to enhancing production, and also providing sustainable solutions designed to support the kingdom's move towards sustainability. O&G is now going beyond and adapting frontier technologies to anticipate the changes that are coming. Vision 2030 has shaped a conducive environment for localized technological innovation and transfer to occur, with government infrastructure itself is at the forefront of technology innovations. As part of our mission towards localizing a world class Oil Field Services Solution in Saudi Arabia, we are partnering with pioneering technology companies across the globe to bring emerging technologies to Saudi. We have made global acquisitions and are currently transferring this technical knowledge and know how to our local talents. However, successful localization needs to go through three steps; Cooperation, Building Infrastructure and Knowledge Transfer. These three steps allow local talent to respond in the best way to the local market needs in addition to regional synergies.
By putting people as a central pillar, Vision2030 is also facilitating localization. Collaboration between local talents and international expertise is replacing the old model of local investors and international workforce and this is the spirit that Vision2030 is bringing to Alturki. It's not just about investment or GDP, it's about creating the Saudi leaders and business innovators of tomorrow. We believe that Universities are also key enablers for technology innovation in order to build startups and power private sector initiatives in term of continuous evolvement. Therefore, we are working together with the Saudi Government to shape Saudi's future leaders through programs such as Tamheer and HADAF and help support young Saudi's add more value to the sector, the economy and to also empower their career success.
In this connected world, localizing technology is not just about bringing the technology to the region, it is about Saudi Arabia placing its own cultural fingerprint on the technology, and adapting it in such a way that it will be easily adopted and enhanced, taking into consideration the anthropological factors in a marriage of cultural pride and values, and Vision2030 is actually paving the road for a bigger vision, it's about positioning the Kingdom of Saudi Arabia as a burgeoning global hub for technology innovation."