Youth Social Work: A Desire to Thrive Amidst an Increasingly Virtual World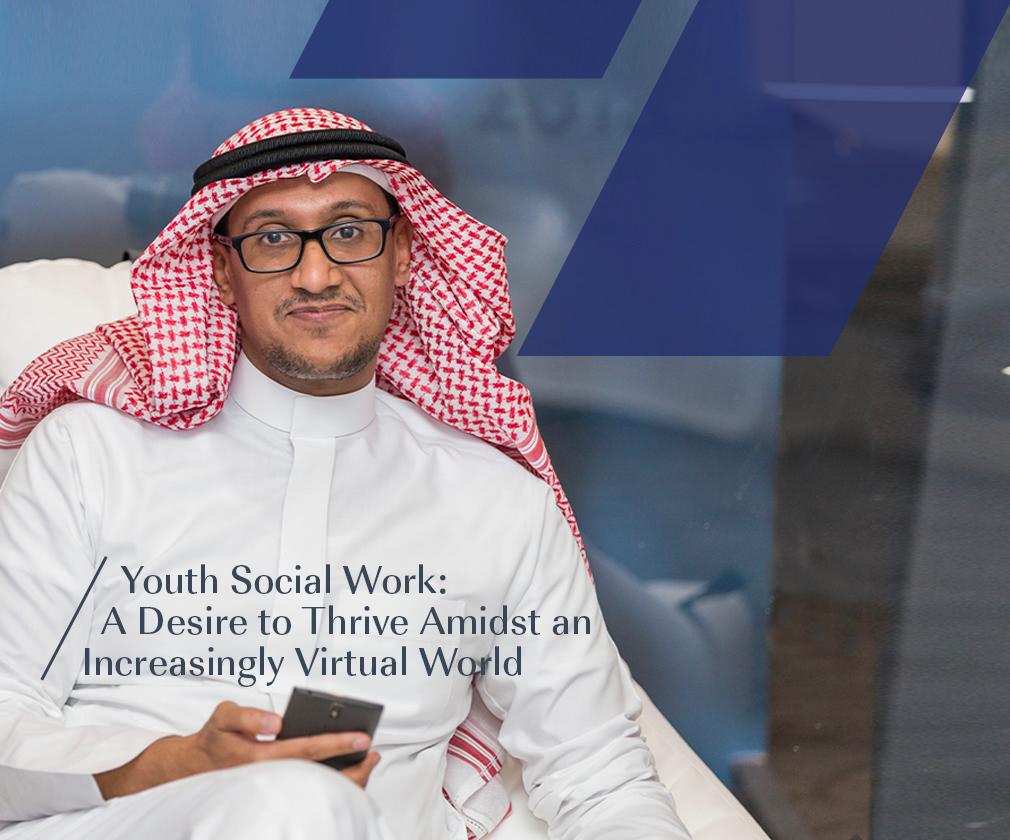 Mohammed Al Attas - Shabab Mujtamaie
Digital media has had a wide-ranging impact on countless areas of public life. Sectors such as health, industry, and services have benefitted the most from this technology. The field of social work, on the other hand, has historically not utilized this sphere fully. For the longest time, social work seemed to thrive using traditional means, with face-to-face interactions being favoured by social work institutions and organizations. In this sense, youth centers for social work are no different: these include youth centers and societies, neighborhood and student clubs, scouts, Islamic centers, and other youth-centric avenues within the Kingdom - all have historically favored face-to-face interactions over virtual mediums.
In parallel, however, virtual youth environments began to slowly rise to prominence, establishing an additional avenue for today's youth. Various digital platforms have made this possible. As one of the leading experts in innovation and social impact of media, Don Tapsott, tells us: "Millennials are the digital generation."
But these virtual environments, in their current form, remain incomplete. Greater efforts can be made to engage today's youth in the desired manner.
Youth: In the Time of Coronavirus
Pre-Covid-19, much of the conversation around youth social work revolved around the need to create a balance between the virtual world and the real world.
Today, Covid-19 has changed the global landscape. With more young people working in youth centers and institutions, we have witnessed a dramatic transition to the virtual world. So much so that a transition to virtual mediums requisite for any institution wanting to continue working with young people.
This is a paradigm shift: it has become necessary to think about the virtual world and its components as not just tools or mediums, but as integrated environments that include youth and those who work with them. Since youth are overwhelmingly present in these virtual environments, the real work will be in educating those individuals working in youth organizations and attempting to develop technological literacy.
This is a prime opportunity for reaching youth on their terms, including young people who suffer from social or geographical isolation. After all, the mantra we live by when it comes to social work is: "no young person left behind" -- it is a statement about reaching young people where they are; both mentally and geographically.
Our Role at Youth In:
Youth In are pioneers in adopting and spreading the concept of digital youth work in the Arab world. The starting point for this was the youth development camp which was held in March 2018. The camp culminated with the program focusing on 'Methods of Using Tech in Youth Development', and we remain eager to share the skills learned during the program and allow those involved to spread the word and share theirs.