Alturki Holding signs agreement with the online floral boutique and gift shop Floward
Jun 20, 2022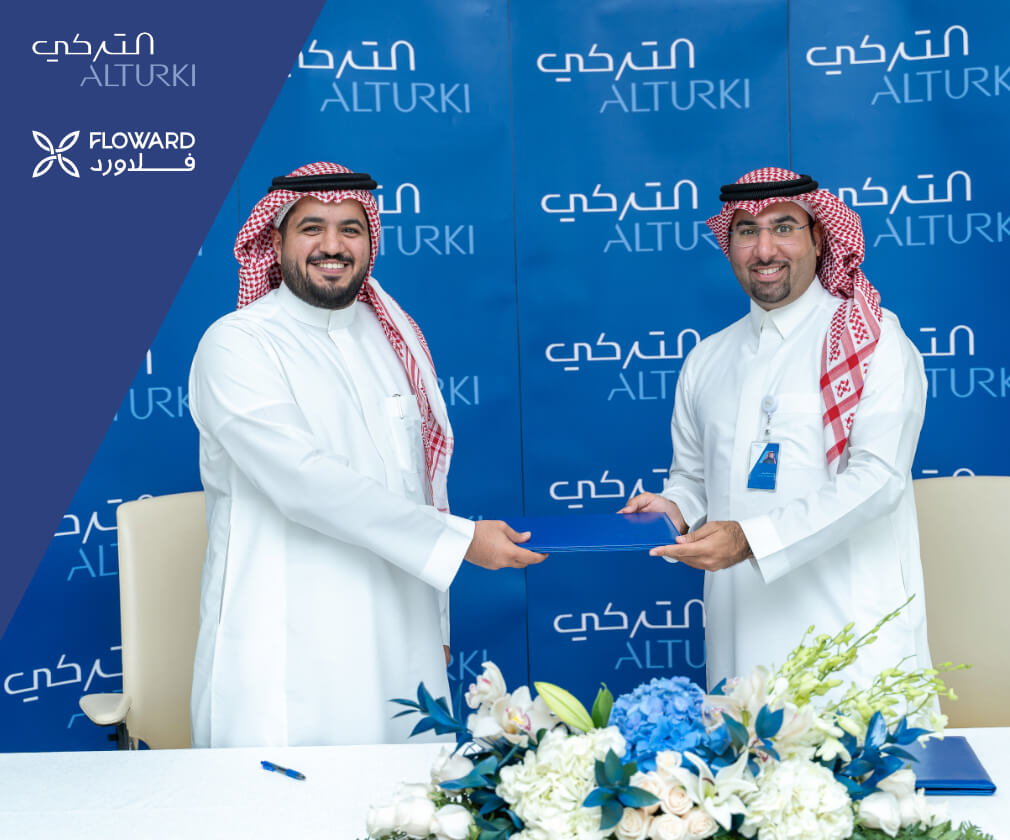 Alturki Holding formally signed an agreement with Floward, the online floral boutique and gift shop on June 20, 2022, at their headquarters.
Speaking at the ceremony, Mr. Rami Alturki, President and CEO of Alturki Holding said, "At Alturki we celebrate life and share the happiness, joys, and sorrows of our colleagues and community. We believe in expressing those feelings on many occasions through beautiful fresh flowers sourced elegantly from Floward".
As per the agreement, Floward will be the official partner to deliver complimentary flowers to people, clients, events, and occasions as and when required, on behalf of Alturki Holding. The agreement also extends special discount to the Holding and subsidiaries' employees on making purchase from the Floward App or website.
The signing was held in the presence of officials and dignitaries from both sides. For Altruki Holding, Mr. Anas Aljuraifani, Corporate Communications, Sustainability and Strategic Partnerships Director signed the agreement, while Mr. Muhammad Saud Al-Arifi, CGO signed it on behalf of Floward.