Alturki Holding Hosts Blood Donation Campaign
Jun 13, 2022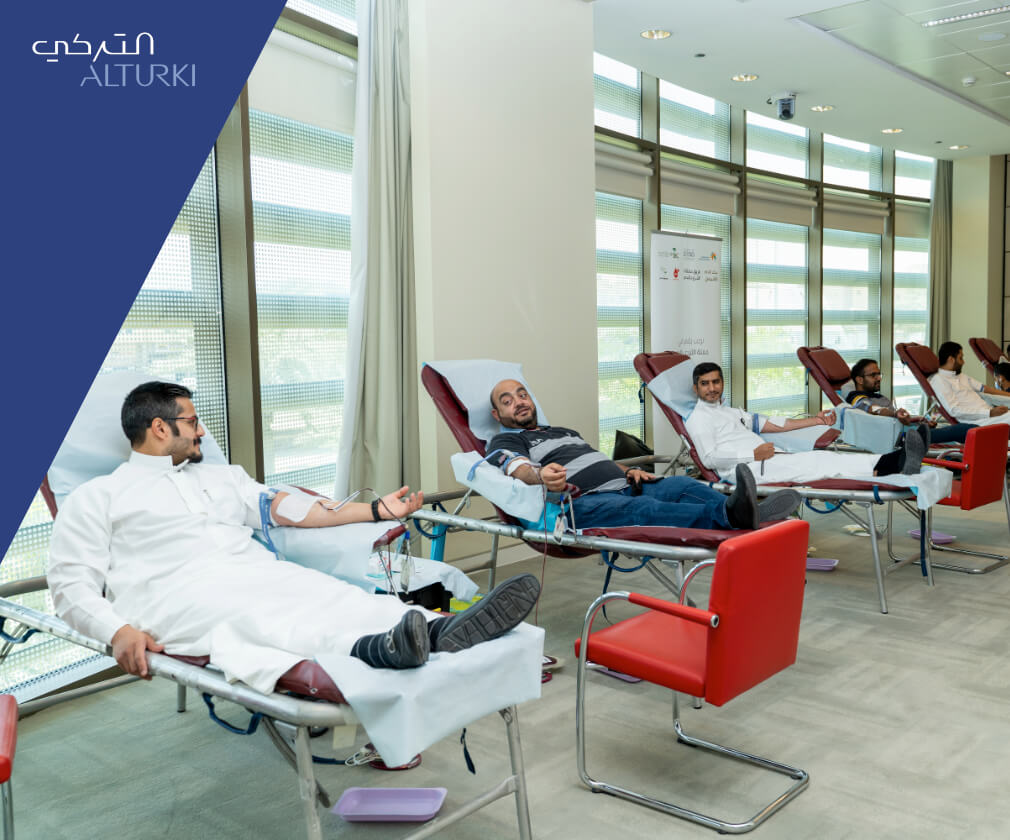 In conjunction with World Blood Donor Day, Alturki Holding has organized a blood donation drive, as part of its corporate social responsibility agenda. The event took place on the 9th of June in collaboration with the Ministry of Health on the First floor at Alturki Business Park.
Around 50 employees from Alturki and companies located in Alturki Business Park participated in the campaign aiming to promote the importance of donating blood to boost the supply across Saudi Arabia for people who need it due to surgeries, accidents, and hereditary blood diseases.
Mr. Anas Aljuraifani, Alturki Holding Company Corporate Communications, Sustainability & Strategic Partnerships Director: "We are delighted to host this campaign aiming to help in supplying blood to people who need it the most. It is one of a number of campaigns we host throughout the year to enhance our employees' engagement with the local community."
"We would like to thank all the donors whose donations will help in saving the lives of many people in the Kingdom. This event promotes our corporate PERFORM value of MEANING, as we seek to engage our employees in a meaningful way by caring for others, making a tangible difference in their lives and in order to add real value to our society."
Alturki Holding strives to achieve sustainable growth through the daily creation of economic value while making a positive impact on the people and the environment in which it operates. Health & Well-being is one of 5 topics of major importance in Community Impact Framework for the future.