Alturki Holding Participates in the Third Edition of G20 International Standards Summit (V20)
Oct 23, 2022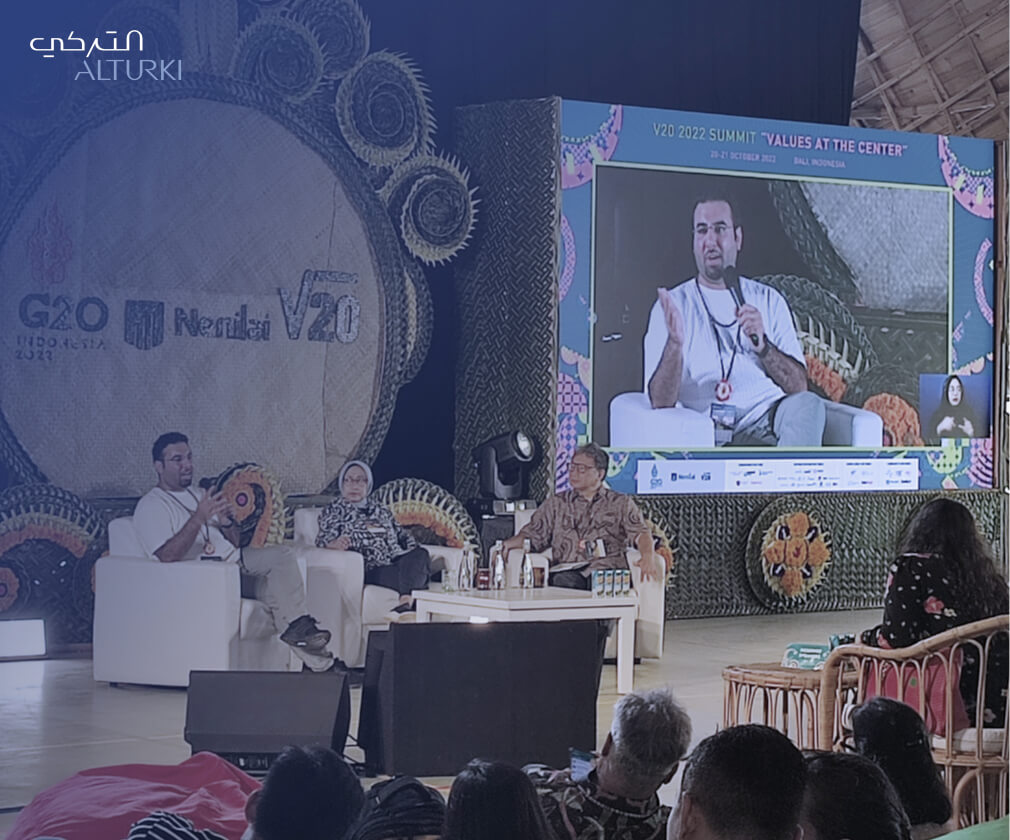 Dhahran, Oct 20, 2022
Alturki Holding participated in the third edition of G20 International Standards Summit (V20), established by Misk Foundation in 2020, held in Bali, Indonesia on October 20.
Hosted by the Indonesian Standardization Agency BSN in collaboration with World Standards Cooperation (WSC) and WTO (World Trade Organization), the summit focused on exploring, defining, and driving action toward achievement of the global goals for better health, effective and sustainable digital transformation, energy security and clean energy, and net-zero emissions.
Represented by Mr. Anas AlJuraifani, Corporate Communications & Sustainability Director, Alturki Holding, the company presented its highly successful business model at the summit, introducing the members to its culture and sustainability standards and framework.
Stressing on the importance and relevance of sustainability in business actions, Mr. Anas said, "The sustained success of a business very much depends on the success of its surrounding communities and environments. At Alturki Holding, all our actions are driven by sustainability, which we define as the daily creation of economic value through responsible investment, while positively impacting our people and the environment in which we operate."
He added the company's sustainability framework forms the bedrock of their sustainability efforts, guiding their efforts towards incorporating sustainable business practices across the Holding and subsidiaries.
Bringing together representatives of governments, industry, academia, think tanks and civil society, from across the world's major developed and emerging economies, the summit examined the role of standards in turning policies into concrete actions to address critical global issues, and how the solutions to these issues can be built on the foundation provided by international standards.