Alturki Holding Partners with Tuck Executive Education at Dartmouth to Empower Leadership Excellence
Jun 22, 2023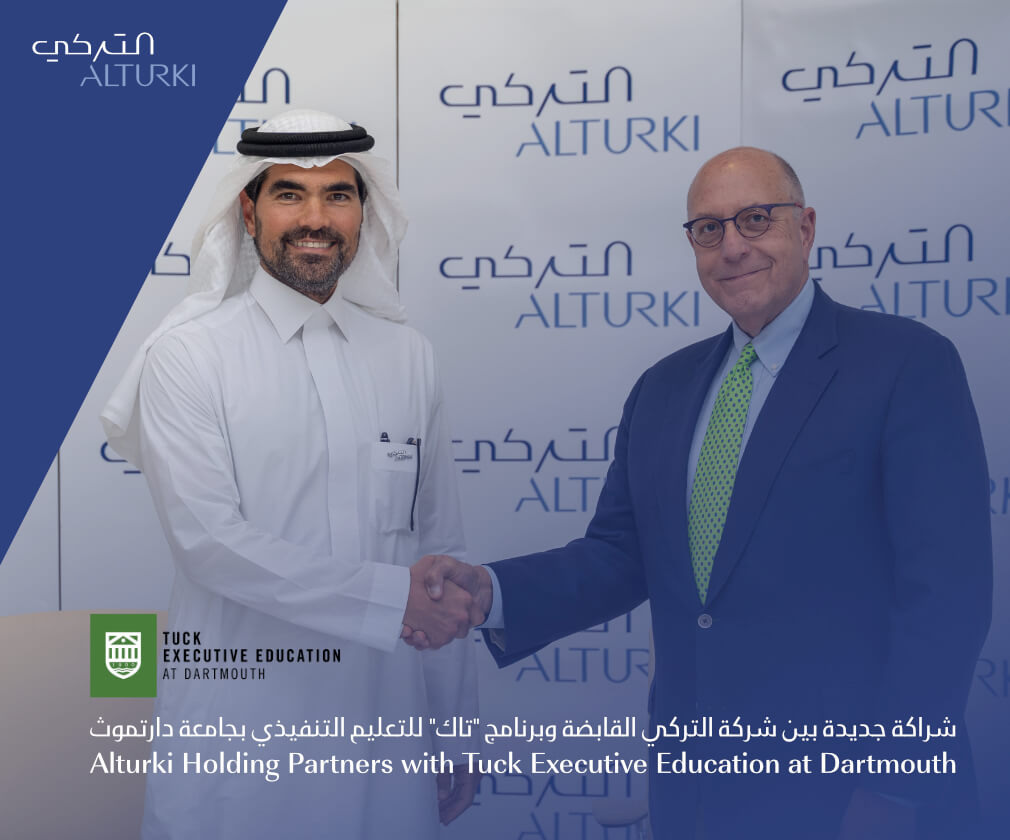 Alturki Holding, a premier Saudi investor committed to localizing knowledge and developing local talent, has announced a new collaboration with Tuck Executive Education at Dartmouth. Under this partnership, the two are customizing Tuck's renowned Leadership and Strategic Impact (LSI) program to enhance strategic thinking, decision-making, and communication capabilities within Alturki Holding's executive team.
With a focus on strategic priorities and performance, Alturki Holding strives to ensure its leadership team is equipped with the skills and knowledge required to thrive in today's dynamic business landscape. In line with the objectives of Alturki Holding's prestigious Qaddah Leadership Program, the agreement with Tuck Executive Education reflects the company's longstanding focus on investing in the development of its senior leadership and top management. It further underscores its unwavering commitment to harnessing talent and potential within the organization and strategically transforming it for future opportunities.
Commenting on the partnership, Mr. Rami Alturki, President & CEO of Alturki Holding, mentioned, "Talent development has been a consistent priority of Alturki Holding. Our collaboration with Tuck Executive Education represents a significant investment in value localization initiatives, contributing to Saudi Vision 2030. This program will create new opportunities for continuous learning and professional development for our leadership teams, providing them with the skills needed to shape and deliver our long-term strategy."
"We are very excited to sign this important agreement with Alturki Holding," says Paul Argenti, Professor of Corporate Communication at Tuck and faculty director of this custom executive education program. "This partnership will enable us to provide real value to the company's executives, and we look forward to seeing the positive impact it will have on the business and wider community."
By joining forces with Tuck Executive Education, Alturki Holding takes a unique approach to addressing its ever-evolving needs and goals while promoting sustainable growth. The collaboration will serve as a catalyst to improve performance, drive positive change, and lead the industry. It will also enhance the company's approach to tackling challenges and creating innovative solutions, while promoting a culture of achievement and high performance.