Alturki Holding Signs Agreement With IE University for "Tuwaiq" Program
May 26, 2022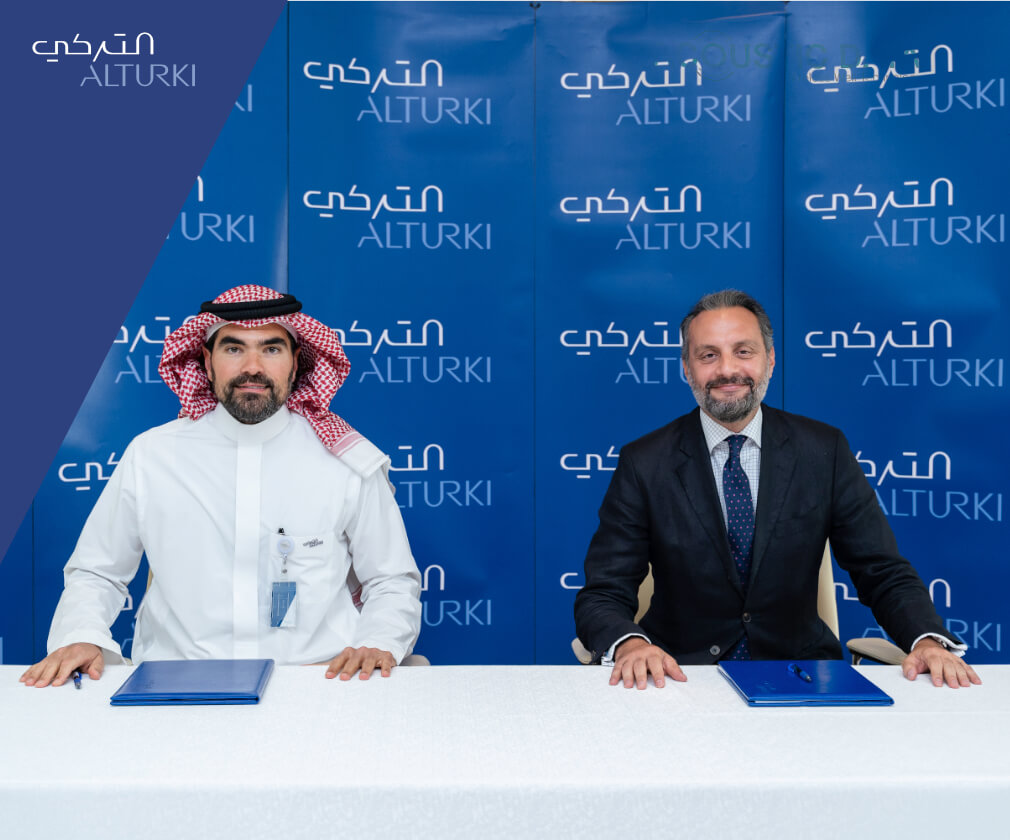 Alturki Holding held a signing ceremony for its new collaboration with IE University, Spain on May 25, 2022, at its headquarters in AlKhobar. As part of the collaboration, IE University will assist Alturki Holding to execute its 'Tuwaiq" program, which is designed to attract and retain highly talented Saudis and provide them with opportunities to grow within the holding company and across its group of companies.
'Tuwaiq' is one of four core subprograms under "Hemma", Alturki Talent Development Program, a comprehensive learning and development platform aiming to keep up with the constantly changing training development needs of over 6000 employees at Alturki Holding.
The new agreement was signed by Mr. Rami Alturki, President and CEO of the Alturki Holding and Mr William A. Davila, Executive Director of Corporate Relations, IE University on behalf of IE University, which is an educational pioneer in Europe and one of the best institutions in the world in online MBA rankings.
Speaking about the program, Mr. Rami Alturki, President and CEO, Alturki Holding, said, "I'm thrilled to launch this leadership development program for our young Saudi colleagues working in our group of companies.  The Tuwaiq program is one of the key pillars under our overall talent development initiative called Hemmah which has programs for all our people. I truly believe we cannot dream of continuing to perform and create value without increasing our investment in our people!"
Aligned with Alturki's vision, the "Tuwaiq" program will facilitate long-term learning through its fun interactive, data-driven, and personalized approach in a social set up for impactful learning experience.
Mr. William Davila, Global Director of Corporate Relations at IE University further added, "The action-based "Tuwaiq" program is designed to empower the participants for results with a focus on applied practical learning that is relevant to their work and that drives change, innovation, and results, through more effective, engaging, and dynamic learning experiences that are relevant and support personal growth."
The six-month long program will be conducting 88 physical and online sessions featuring interactions with industry leading faculty. Upon successful completion of the program, the participants shall receive the IE University program certification.
Considering its workforce as the key contributor in its pursuit to build great businesses, Alturki Holding continuously invests in employees, with the aim of driving sustainable progress for communities and industries, and to ensure the achievement of Saudi Vision 2030 goals.