Alturki Holding Signs Contract with Sustainable Square for Strategy Review and Sustainability Report Development
Oct 24, 2022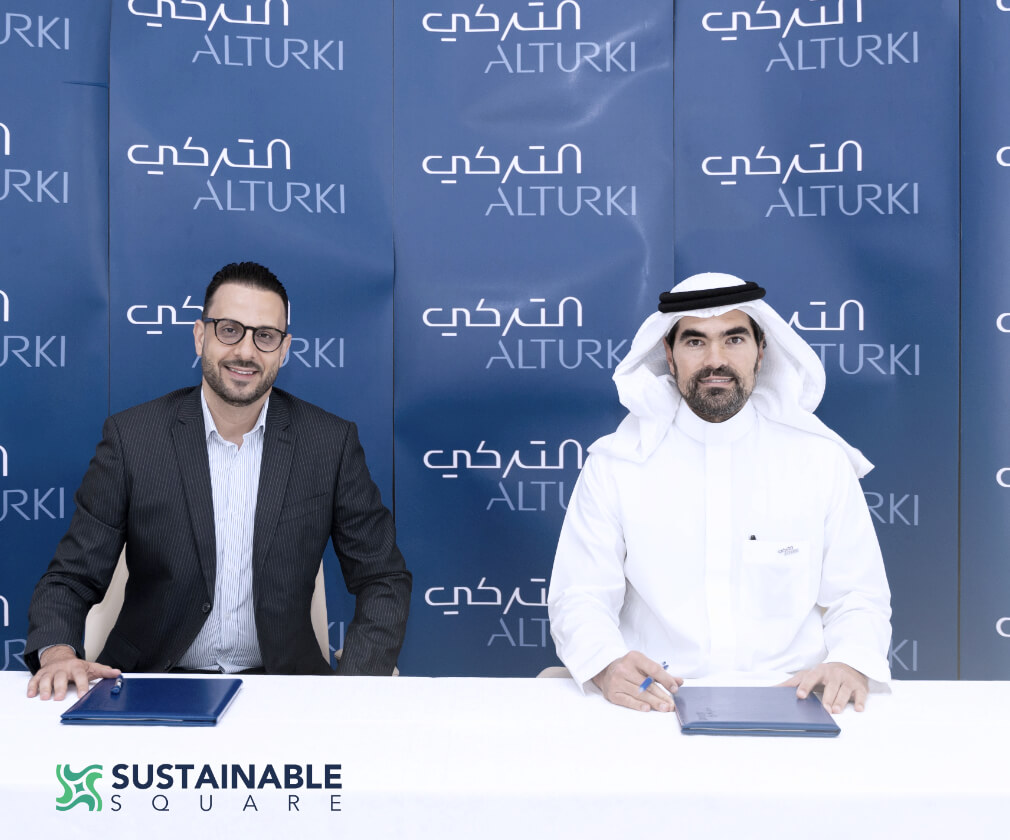 Dhahran, October 24, 2022
Alturki Holding has commissioned UAE based global ESG consulting firm Sustainable Square for strategy review and sustainability policy development, as well as the development of its sustainability report for the year 2022. A formal contract was signed at a ceremony held recently at the Holding's headquarters in Dhahran.
On behalf of Alturki Holding, the contract was signed by Mr. Rami Alturki, President & CEO, Alturki Holding. For Sustainable Square, the signatory was Group CEO and Co-founder Mr. Monaem Ben Lellahom.
Speaking on the occasion, Mr. Alturki said, "We have partnered with the global ESG advisory firm to better analyze, and asses our ESG performance, adding resilience and upscaling our impact as we move forward to create sustainable value responsibly guided by the highest global ESG standards."
The sustainability report will be drafted in alignment with global and national accords such as GRI Standards, Paris Accord, UNSDGS, UN Global Compact, Vision 2030, Greenhouse Gas Protocol.
Sustainable Square is a global advisory firm that delivers impact through redefined solutions in the field of Responsible Investment, Sustainability and Social Impact.

The firm supports organizations to identify Environmental, Social and Governance (ESG) Risks, while assisting them in conducting their operations in a responsible and inclusive manner.