Alturki Holding Signs MoU with the Eastern Health Cluster
Nov 13, 2022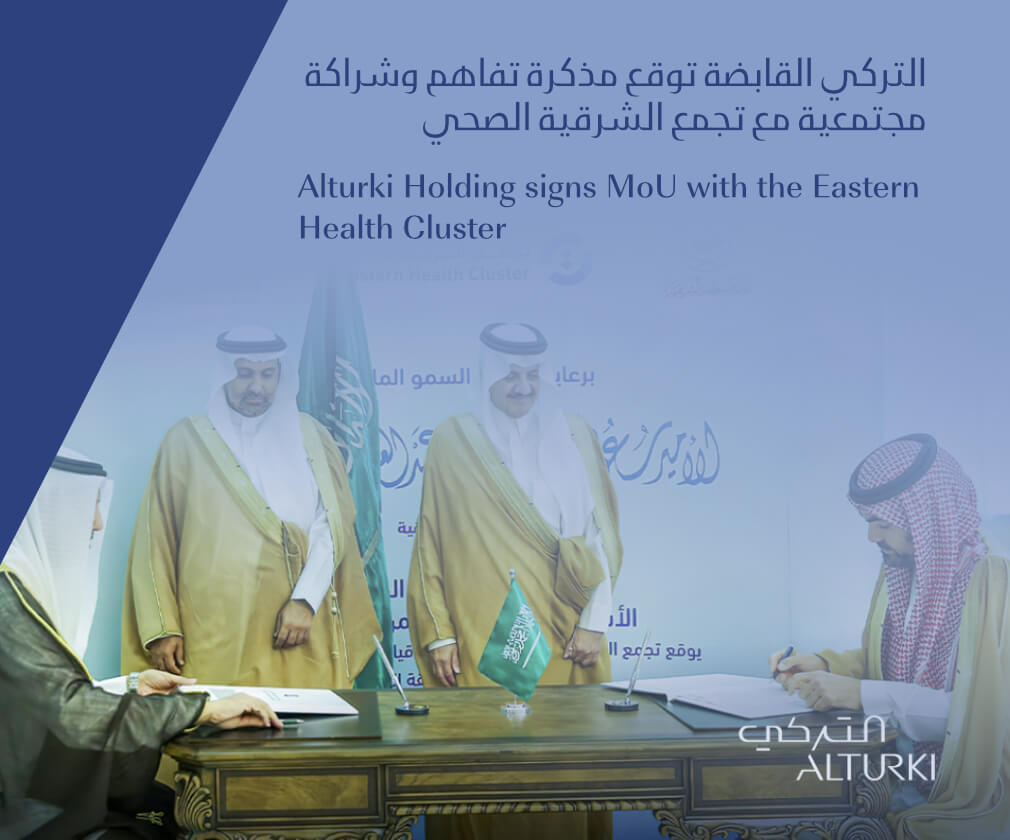 As part of its corporate social responsibility initiatives aiming to contribute in supporting the Kingdom's efforts to create a vibrant society, Alturki Holding is proud to enter into an agreement with the Eastern Health Cluster.
According to the agreement, Alturki Holding will fund the building of the Primary Healthcare Center in Al Aziziya – Khobar and will dedicate a land on the premises to serve as the permanent Headquarters for "Ratq", the Orofacial Cleft Lip & Palate Society. /Cleft Lip/Palate and Craniofacial Anomalies.
The signing ceremony was held under the patronage of His Royal Highness Prince Saud Bin Nayef Bin Abdulaziz, the Governor of the Eastern Province and H.E the Health Minister Fahad Al-Jalajel. The agreement was signed by Altruki Holding, Mr. Rami Alturki, President and CEO of Alturki Holding and Dr. Abdulaziz Bin Abdulrahman Alghamdi the CEO of the Eastern Health Clusters and it was attended by other officials and dignitaries from both sides.
Health and Wellbeing has always been a main topic of focus and investment as part of Alturki's Community Impact Framework, and this initiative enables Alturki Holding to contribute to supporting the public sectors' efforts to improve the quality of life in the Kingdom as well as creating an empowered society.

This partnership seeks to uplift and elevate the health sector in the Kingdom by increasing the number of healthcare facilities and their capabilities to provide a higher quality of healthcare.

Alturki Holding continuously strives to achieve sustainable growth through the creation of economic value, while making a positive impact on the people and the environment in which it operates. Health & Well-being is one of 5 topics of major importance in Community Impact Framework for the future.