Alturki Holding Subsidiaries Sponsor the 2018 IKTVA Forum & Exhibition in Dhahran
Nov 29, 2018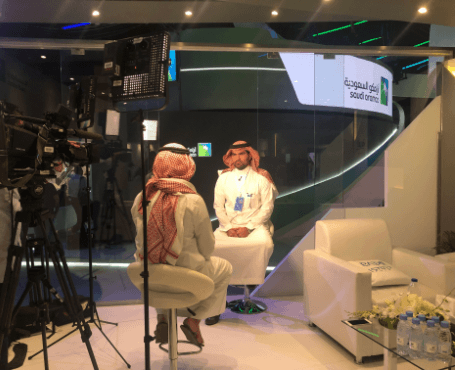 Alturki Holding subsidiaries Sawafi Al Jazeera, Inma Steel, and Samara sponsored the 2018 IKTVA Forum & Exhibition organized by Saudi Aramco and held in the Dhahran Expo on the 26th and 27th of November 2018.
The event aims to promote local content in the Kingdom of Saudi Arabia and support the national economy. The IKTVA program was put in place to develop and diversify economic resources and attract investments by increasing local content in the Oil & Gas industry. In organizing the IKTVA Forum and Exhibition, Saudi Aramco provides an annual platform where manufacturers and energy sector service providers can meet and create overall added value that meets the requirements of Vision 2030 and NTP 2020, which helps to achieve concrete on-the-ground results.
Sawafi and Inma Steel were two of the Silver Sponsors for the event while Samara sponsored the Coffee Breaks. The companies' sponsorship falls within Alturki Holding's commitment to developing sustainable projects with transparency in the Kingdom, consequently implementing the values of its vision and mission and confirming its position as a leading investment company and a key partner.
In an interview with Al Arabiya during the event, Mr. Rami Khalid Alturki, President & CEO of Alturki Holding, stated that "IKTVA, led by Saudi Aramco, is particularly important when it comes to reinforcing information transparency as it presents available opportunities with all the figures and details. This helps investors plan and launch investments in areas that not only benefit the company but also the economy in general."
Mr. Alturki described IKTVA as an "amazing and unique program", stressing the important role the Kingdom plays as an energy hub. Saudi Arabia is home to the world's largest energy company, which makes it a leading player in the international energy sector.
Alturki Holding's sponsoring subsidiaries made great progress in implementing the IKTVA program, with an IKTVA score of 29% for Sawafi Al Jazeera and Samara and 27% for Inma Steel.
The fourth iteration of the IKTVA Forum & Exhibition is considered to be a leading global event in the energy production sector. It helps increase local added value and reinforces long-term sustainable growth for the national economy.