Fast Forward Program
Mar 27, 2017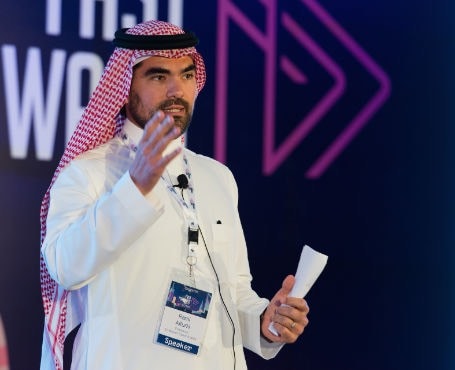 Endeavor Saudi Arabia launched the 2017 Fast Forward Program in collaboration with leading organizations in the ecosystem. The Fast Forward Program is dedicated to drive high-growth businesses to achieve sustainable levels of progress through boot camp training and discussions with industry experts in the growth capital and investments. The Program include the following:
Boot Camp (19-21 March), Prince Mohammad Bin Salman College of Business & Entrepreneurship
Endeavor Saudi screened and selected a group of entrepreneurs and leaders of high-growth companies to join the "CEO Global Business Accelerator Program". The Program is designed specifically for high growth businesses striving to achieve solid, sustainable levels of growth for long-term success. It helps participants to define important strategic and tactical actions to create powerful, ready to implement plan that positively impacts company's revenue and profitability. The program comprised of 6 dynamic and interactive sessions divided that impact the growth of the business and decision making in real time. The boot camp approach offers a step-by-step process where participants will continually learn and act throughout the entire Program.
Investor Day (22 March), Bay La Sun Hotel- King Abdullah Economic City
The Fast Forward Investor Day aims to bring together investors, entrepreneurs and policy makers to share the best practices, address challenges and to facilitate a great platform to invest in scalable SMEs. The objective of the event is to extend the global reach of leading investment firms by providing access to high-growth companies and local investment partners. Also, to expose high-potential companies to the financial capital available in the region.
The event has attracted 260+ entrepreneurs, investors, mentors and business leaders globally and regionally. 45+ companies have applied for pitching sessions and 25 companies were selected to pitch their business on stage.
Endeavor Saudi Arabia Managing Director, Bader Alzahrani, stated, "The best way to drive GDP out of Small and Medium Enterprises is to scout for the high-impact companies with the potential to scale. It may take almost half a million micro firms to raise the GDP by one percent, on the other hand, 85 scale-up companies will do the same effect if the right support is provided"
At the opening ceremony the Chairman of Endeavor Saudi Arabia, Rami Alturki, highlighted the alignment of Endeavor organization activities with the vision 2030, "At Endeavor, we aim to support entrepreneurs and scale-up their businesses. The success of these entrepreneurs could help attract the smart venture capital needed to spur the inception of new companies with potential high-impact leaders creating high-quality jobs"
Panels held were covering real important matters for entrepreneurs such as: market entry challenge and how it impacts the scalability of growing SMEs, roadmap from fundraising to exit, growth deal execution challenge and how entrepreneurs can lead their companies from garage to series B. In addition to a session on experience sharing with Endeavor entrepreneurs and how smart cities are becoming a Launchpad for high-growth companies.
Valuable partners that contributed to the success of the 2017 Fast Forward Partners:
● Lead: Small and Medium Enterprises Authority
● Knowledge: Prince Mohammad Bin Salman College of Business & Entrepreneurship, Babson Global
● Host: King Abdullah Economic City
● Supporter: Malaz Capital, Endeavor Catalyst, Saudi Aramco, Alturki Holding
● Advocate: Badir Technology Incubator Program, Oqal, Raed Ventures, EY, Oracle, Tadawul
● Media: Wamda, Entrepreneur Middle East Magazine
Event Hashtag: #EndeavorFF
Event Website: ff.endeavor.sa
Social Media account: @EndeavorSaudi