FORWARD 2024: Towards Operational Excellence
Sep 11, 2023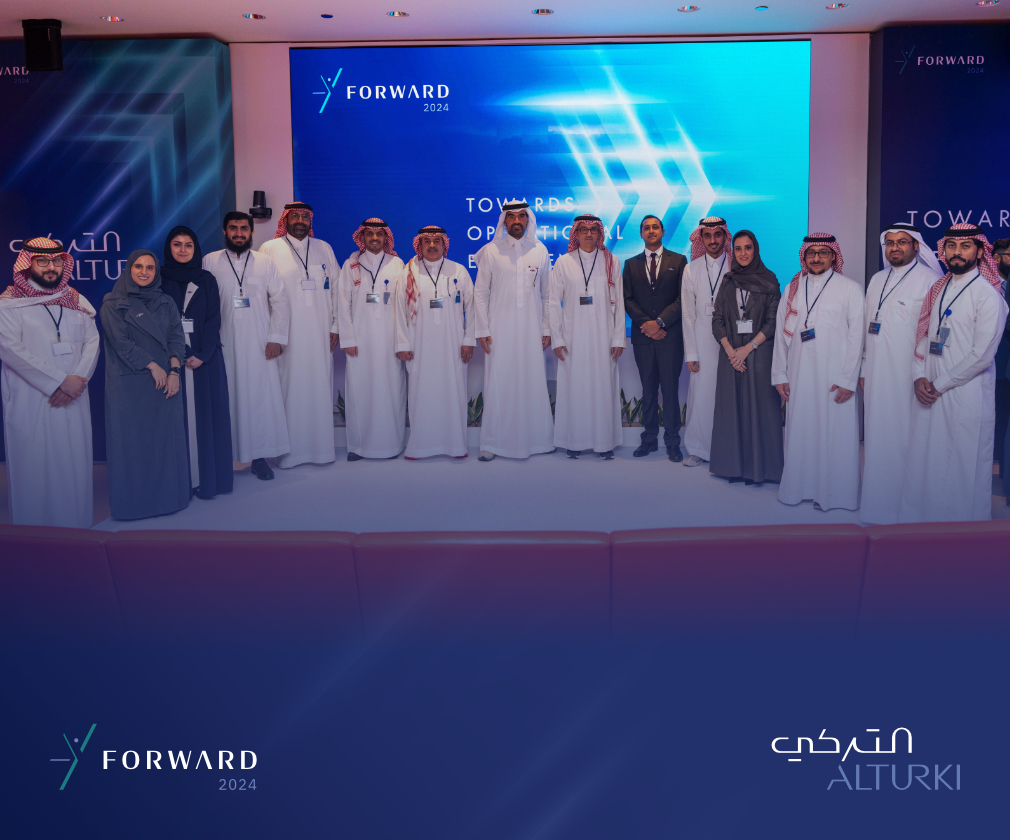 September 6, 2023, Dhahran, Saudi Arabia: Under the theme "Towards Operational Excellence", Alturki Holding held its annual "FORWARD" event to launch its strategy planning process for 2024, at Alturki Business Park and, in the presence of executives and consultants from the leading investment company and its subsidiaries. This event is an annual gathering where the CEO and his senior team reconnect with their peers from around the Group to realign on purpose, culture, and the organization's main priorities for the year ahead.
The event was opened by President and CEO, Rami Alturki, who gave a detailed presentation on the Company's purpose, culture including mindset and behaviors to deliver on strategic goals, what the Alturki Holding and its subsidiaries accomplished during the year, and key learnings to date to enable continuous improvement. Moreover, the CEO shared his insights about the exciting market opportunities locally and globally across targeted sectors. Mr. Alturki explained how the Company will help its leaders grow personally and professionally, how it will equip its subsidiaries with advanced digital and financial tools, and how it will extend support to protect them from legal and compliance perspectives too. Finally, the President & CEO communicated his top priorities for 2024, which included driving towards Operational Excellence, achieving Profitable Growth, implementing Sustainable practices, and building strong brands, to enhance the quality of the products and services provided by the Holding's diverse companies, keep pace with the dynamic market, and continue to achieve sustainable growth. He also focused on the importance of effectively positioning the Holding and its subsidiaries as reliable partners, thought leaders, and contributors to national economic and social development helping to achieve Vision 2030.
Following the CEO's remarks, a rich series of presentations by Vice Presidents and department Directors were delivered on various topics related to human resources, digital transformation, financial and legal affairs, corporate communication, business development, and Audit as each of them focused on their goals, plans, and role in partnering with portfolio management teams to help achieve the main priorities set out by the CEO.
Through this event, Alturki Holding seeks to achieve effective engagement between its leaders and create a work culture that supports their alignment and cooperation in order to achieve common goals, sustainable growth and strive to contribute to the development of the Kingdom's economy and its vision, while assuring to create value every day and become better every year.