INMA, an Alturki Holding Subsidiary, Partners with King Fahd Medical City-Riyadh to Revolutionize Infant Protection Riyadh
Sep 13, 2023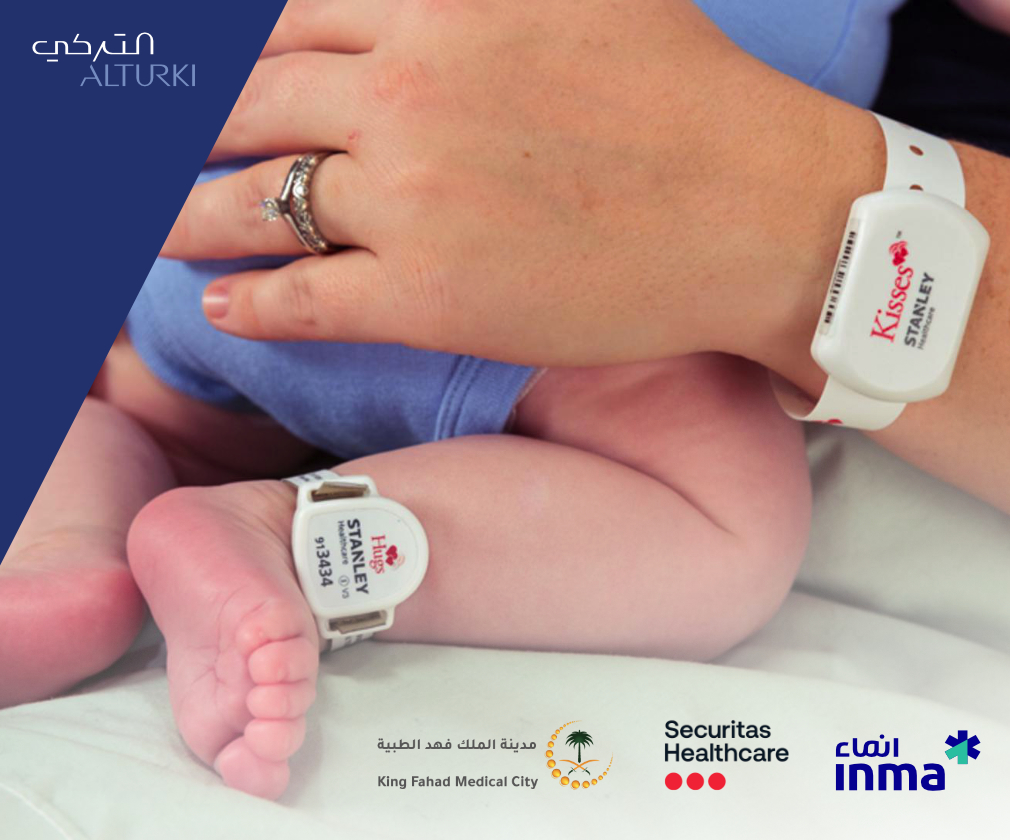 INMA, a subsidiary of Alturki Holding and a leading provider of innovative solutions in the healthcare industry, is pleased to announce a strategic partnership with King Fahd Medical City in Riyadh. The agreement marks the beginning of a mission to upgrade infants care and enhance patient experience.
Under the recently signed agreement, INMA will provide an infant security system developed by Securitas Healthcare, offering comprehensive, hospital-wide protection and monitoring services for a period of 60 months. The system has been successfully deployed in over 1780 hospitals worldwide and has safeguarded the lives of more than 2 million infants annually and prevent abduction incidents.
The agreement will allow King Fahad Medical City to leverage the system in amplifying their efforts to ensure the highest level of care and security within their hospitals.
Nestled in the heart of Riyadh, King Fahd Medical City stands as a symbol of unwavering commitment to excellence in healthcare. With a capacity of 1200 beds spread across four hospitals and specialized medical centers, it has emerged as one of the largest and fastest-growing medical entities in the Middle East. Its collaboration with INMA further underscores the medical complex's dedication to have a lasting, positive impact on the communities it serves. Further, by localizing innovative technologies and global knowledge, INMA and King Fahd Medical City align their efforts with the ambitious goals of the Kingdom's Vision 2030, promoting the ongoing development innovative solutions within the healthcare sector of the Kingdom.