Inma signs MoU with the Ministry of Health
Aug 22, 2022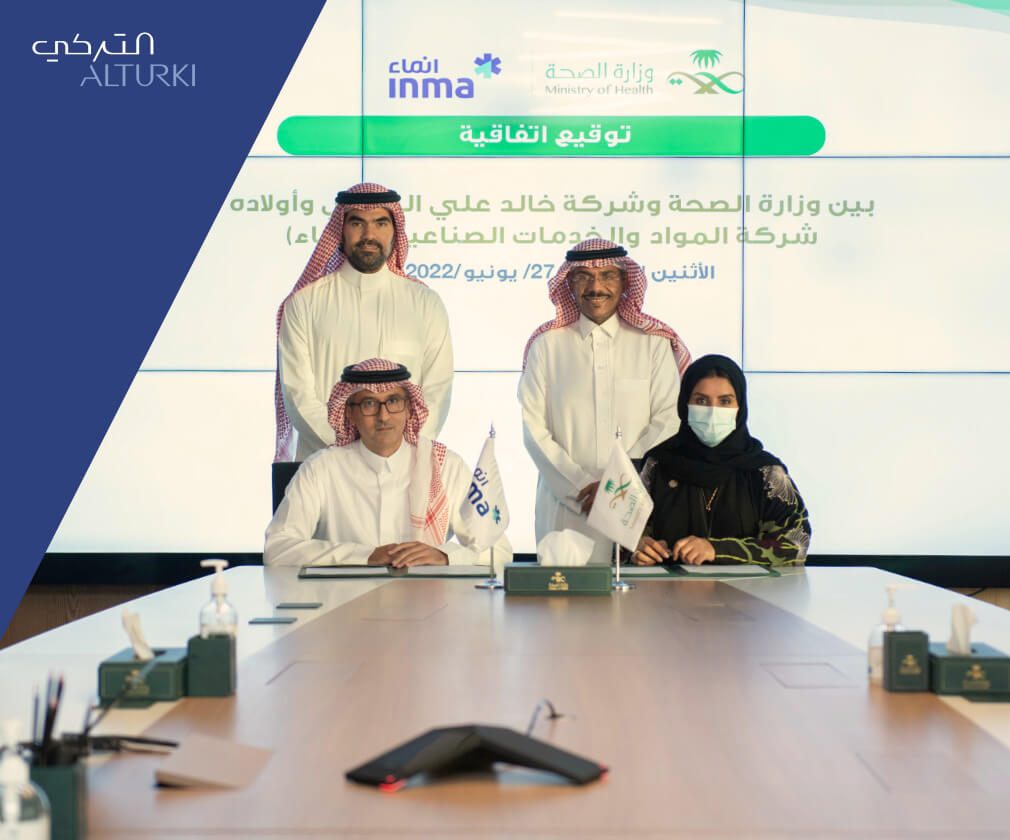 8th of August, 2022
Inma, Alturki Holding subsidiary and a leading technology solutions provider to the healthcare sector in Saudi Arabia, has announced signing an MoU with the Ministry of Health (MOH) for the implementation of its Telesurgery Solution, with the aim of elevating the services in the field.
As per the agreement, both parties will seek to establish an effective and sustainable model utilizing global advancements in Telesurgery, in line with the rules of specialized regulatory authorities.
The MoU signing follows the successful pilot run of the Telesurgery services by Imna, offered as part of its role on the National Cardiology Committee. The trial helped in saving lives and proving the effectiveness of Telesurgeries. These procedures are expected to grow in the upcoming years, alongside the Global Telemedicine Market projected to reach US$ 218.49 Billion by 2026.
Many factors have contributed to accelerating this trend, such as the lockdowns and travel restrictions of the COVID-19, the constantly evolving technologies such as Augmented Reality (AR), Virtual Reality (VR), Mixed Reality (MR) and the Internet of Things (IoT), in addition to the global roll-out of 5G which has improved image definition and enabled specialized surgeons to guide their peers remotely in operating rooms with better outcomes.
Commenting on the signing, Bader Alshathry Managing Director of Inma said: "As part of our continuous commitment to achieving Saudi Vision 2030, we are pleased and honored to partner with the Ministry of Health and play a leading role in the transformation of the healthcare sector through the world's most advanced technologies."

Inma aims to unlock various opportunities for patient care, and to establish the most suitable model by utilizing current and future innovative offerings in the Kingdom. The company seeks to create value by supporting the Ministry of Health to cater to the Saudi population's needs ensuring fast and reliable accessibility for patients across the country, as well as providing healthcare workers with improved tools to yield the best results.
The agreement was signed in the presence of officials and dignitaries from both sides. The ceremony was attended by Mr. Rami Alturki, President and CEO of Alturki Holding and Dr. Mohammed Alabdulaali, Assistant Minister of Health. Mr.Bader Alshathry Vice President & Chief Digital Transformation Officer represented Alturki Holding /(Inma), while Ms. Mona Alsubaie, Digital Health Advisor to Assistant Minister signed the agreement on behalf of the Ministry of Health.