Alturki Holding Launches Leadership Training Program Co-designed with Leading International Business School INSEAD
Aug 27, 2023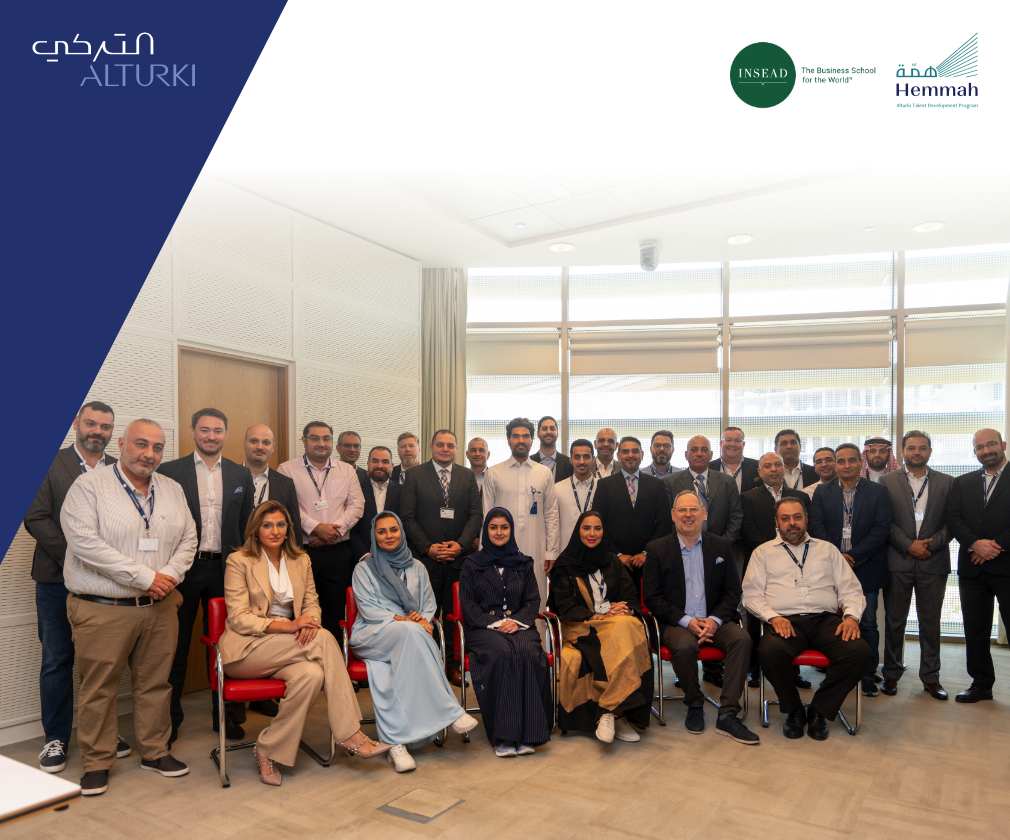 Alturki Holding continues to recognize the importance of team proficiency and complementing in-house training opportunities with global leading experts to consolidate its meritocratic work environment. To further support this goal, the company has announced the start of a new leadership program designed in collaboration with INSEAD, one of the world's leading business schools.
The new Management Acceleration Leadership Program, an immersive learning experience designed to advance the strategic thinking and leadership capabilities of selected directors, began on Sunday, August 27th at Alturki Holding headquarters. Tailored specifically to the company's values and goals, the program will assist participants with developing new mindsets, behaviors, and skills that will effectively translate strategy into action.
The leadership program also reinforces the company's commitment to talent development and knowledge localization. Its primary objective is to sustain the quality standards of the Holding's leadership, while also enhancing participants' business acumen, customer approach, and innovative outlook.
Speaking on the program, Mr. Rami Alturki, CEO of Alturki Holding, mentioned, "We are honored to collaborate with INSEAD, a prestigious, global business school aligned with our goals and vision. This partnership demonstrates our continuous commitment to Saudi Vision 2030 and its value localization initiatives. We also affirm that developing competencies and investing in supporting the capabilities of our employees is one of the most important goals that we seek to achieve and create a positive impact on our business and our societies through it."
The new initiative will support Alturki Holding in bridging skill gaps within the organization, empowering high-potential individuals and enhancing the skillset of key employees. Participants will gain a better understanding of the main enablers needed to continue Alturki Holding's transformation into an agile, innovative employer and partner of choice.
"We are proud to join hands with INSEAD to nurture a productive work environment and create additional opportunities for continuous learning and professional development within our organization. We believe the program will have a positive impact on localization efforts, as well as reinforce our highly performing work culture," Ms. Alanoud Alsemaeil, HR and Support Services Director of Alturki holding, concluded.