New 'Sixt' Branches Open In King Khalid International Airport
Aug 04, 2021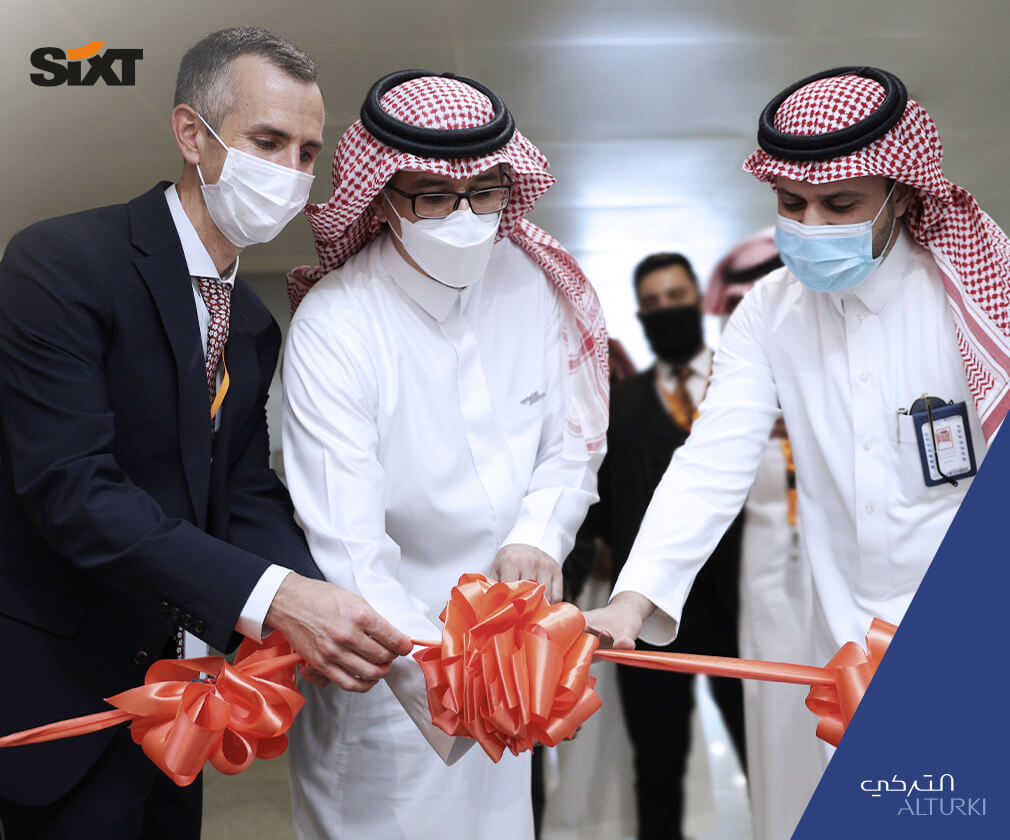 Sixt, one of the largest car rental companies in the world, has announced the opening two new branches in King Khalid International Airport as part of its ambitious growth and expansion plan that will see the company offer its high-quality mobility services to customers throughout the kingdom of Saudi Arabia.
Commenting on the opening of the branches, Mr. James Luxbacher, Managing Director Sixt KSA, said: "We are delighted to announce the opening of our new Sixt branch locations at Terminals Two (2) and Five (5) at King Khalid International Airport in Riyadh in line with our kingdom wide expansion plan. I am incredibly proud of our team for their hard work and would like to extend my appreciation to the Riyadh Airport team who have been extremely supportive. We look forward to our partnership and to supporting air passengers in the Riyadh market. We would also like to give a very special thanks to our customers for putting their trust in the SIXT team. We are grateful to be a part of their many life journeys as we help them to make every trip memorable. We have added 300 brand new vehicles in all makes and models to our fleet in order to service our valued Riyadh customers and look forward to offering an exceptional customer experience marked by quality and convenience."
Sixt offers classic commercial and individual short-term and long-term car rental and leasing of a wide range of models with premium features and offers everything from compacts and limousines to SUVs and all-wheel drive vehicles as well as exclusive limousine services. Along with the two new locations at King Khalid International Airport in Riyadh, Sixt is expanding its branch network across the Kingdom with a plan to have over 14 locations operational by the end of 2021.
Mr. Luxbacher added: "The rental car industry is transitioning from one of the most challenging periods in history and emerging into a space where a number of factors, including accelerated digital transformation and changing customer perspectives and needs have not only accelerated innovation and evolved the customer experience in the car rental space, but also increased the demand for travel experiences. Saudi Arabia is also an untapped market in terms of being a global leisure tourist destination and we believe that Sixt is perfectly positioned to leverage the opportunities that these emerging technologies and monumental shifts in the operating and business environment bring."
"The COVID-19 Pandemic has been particularly difficult for the Rental Car industry globally. The reduction in travel at the start of the crisis in early 2020 led to a steep decline in rental car demand that has seen a slow fitful recovery, however demand in our other mobility services such as fleet management, leasing and last mile delivery have grown significantly during the pandemic. Over the past year we have accelerated our investment in technology and people in order to improve our customer's rental experience and provide a unique mobility solution to the market. We will be rolling out these changes over the next 12 months by launching a fully digital self-service rental at all of our locations."
He concluded: "As we look towards 2022, we are optimistic about the future of demand within the Kingdom of Saudi Arabia, particularly in line with vision 2030. We see a great opportunity to invest now in the growing tourism market of Saudi Arabia as it opens to welcome visitors from across the globe to experience the Kingdom."