TBY talks to Ibrahim Almubarak, Managing Director of Inma Steel Fabricators Co. Ltd (INMA Steel), on the role of the company in the economy and growth in the sector.
Dec 13, 2016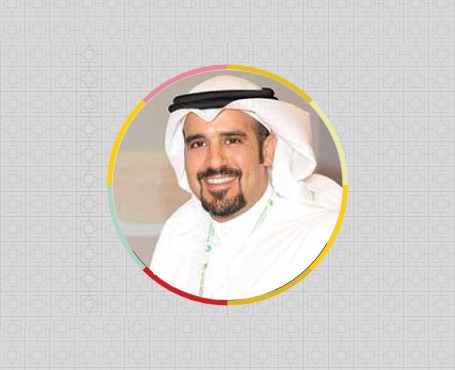 What are INMA Steel's plans in this delicate time for the local economy?
The current economic situation filters companies. Those companies not on a strong footing will go and that is good for clients as they are left with good healthy competition. INMA Steel's approach tells people that we are here to stay. Many companies are having second thoughts now with oil prices and activity dropping. We believe this is a good time to look at acquisitions and get geared up for the next cycle. We believe it is a cycle and we are going to be here. In mid-2016, we will move into the new facility we are building in the industrial area in Jubail. Going to a new facility definitely gives you more exposure and the client more confidence. We will have more state-of-the-art equipment, and we are investing in new technology as well at our new facility. We continually invest in technology; however, we are thinking of taking it a step further in terms of different welding technologies and services. Therefore, we are not only building a new building; we want the contents to have some real substance. We are investing more and more in heat exchanger repair and manufacturing equipment. On the repair side we are investing more and more in technologies that will make the repairs better, faster, and safer. With all these areas, we are keeping our ear to the ground. We are attending trade shows and looking at what different companies around the world are doing in terms of best practices and experience. The approach will be changing, and we believe that will give us a better exposure to those things.
Saudi Arabia is the world's biggest exporter of oil and the government wants to expand to be the world's biggest producer of petrochemicals as well. Do you see opportunities in this and what are the trends in the petrochemical industry?
Saudi Arabia made that bet in the 1980s when it built Jubail. When it built Jubail, the idea was that the country wanted to get into this business big-time. The challenge is there is not enough feedstock of gas for every plant that wants to expand. If managed properly, then Saudi Arabia will be placed to expand. Companies are not only involved in developing the basic industry now; a lot of them are taking it a step further and making secondary products. Both the primary and secondary industries will have opportunities. There is room for expansion in refineries, chemicals, and petrochemicals, as well as taking it a step down. The big question is how to use that to our advantage. Everyone wants to increase their reliability. For example, most of the equipment in these plants is made of carbon or stainless steel. We have just finished doing aluminum and titanium qualifications because in the near future companies will be looking for more reliable materials for replacement parts and new plants to cut down on shutdowns and problems. We are trying to keep up with this wave so that we are not disrupted or left behind as a business. This is where I see the opportunities and there are two factors going forward that we need to capture these new opportunities. The first is to have new qualifications in higher-end materials and in more reliable technology. We need to stay on top of the engineering, skills, and current know-how. The other factor is keeping your costs on a par with other companies because putting money into technology has an impact on how you bid. Therefore, we need to look at cost structures and our ability to give clients better products at least at the same price.
How does the government's Saudization program impact on your workforce?
It is a challenge, not to get the people but to retain them. It is easy to get Saudi personnel; however, you have to be competitive as an employer to retain these people. If you go to any refinery or oil rig most of the people are Saudis. The point is you have to give your staff not only money, but career development, training, and opportunities to grow and be promoted. That is the key because many of them fear that they will not get this. It is a matter of building that culture and a belief in them that they will be able to make it. You have to engage people and we are doing that quite well.
Are all your operations in Saudi Arabia, and are you planning to expand internationally?
We are only here in Saudi Arabia. SABIC, with all its subsidiaries, and Saudi Aramco are our two main clients. Saudi International Petrochemical Company (Sipchem), the National Industrialization Company (Tasnee), and the Advanced Petrochemical Company are our clients. We are considering getting more exposure in the Gulf by opening in Abu Dhabi and Bahrain. However, we are not planning to do this on our own; we are looking at strategic partnerships. At the moment, we are talking to companies that do not have the long history or the knowledge and experience that we have; however, they do have the personnel, the contacts, and the ground support. Our aim is to have a strong team engaged all year long on this work, and the only way to do that is to get a bigger exposure.
What are INMA Steel's goals and expectations for 2016?
In mid-2016, we want to move to our new facility and at least do the first step in that full out-sourcing and maintenance service with one of our clients. We want to start that as a pilot in 2016. Currently we have one large fabrication shop and three small ones, and we will have two large shops at the new facility. We are slowly expanding into new services and our new fabrication shop will give us the opportunity to be able to grow because our existing shop has some limitations. Today, our focus is static mechanical equipment. Our long-term goal is to take the maintenance burden from our clients so they can just remain as asset owners. Our plan is that companies such as Aramco or SABIC will own the plant and the production, and have their own operational staff, but the maintenance, shut-downs, and repairs will all be done by us. We want to take the headache away for the owners. The end-game for us is to be the company that the clients out-source all that maintenance work to.