Another Step Towards Sustainability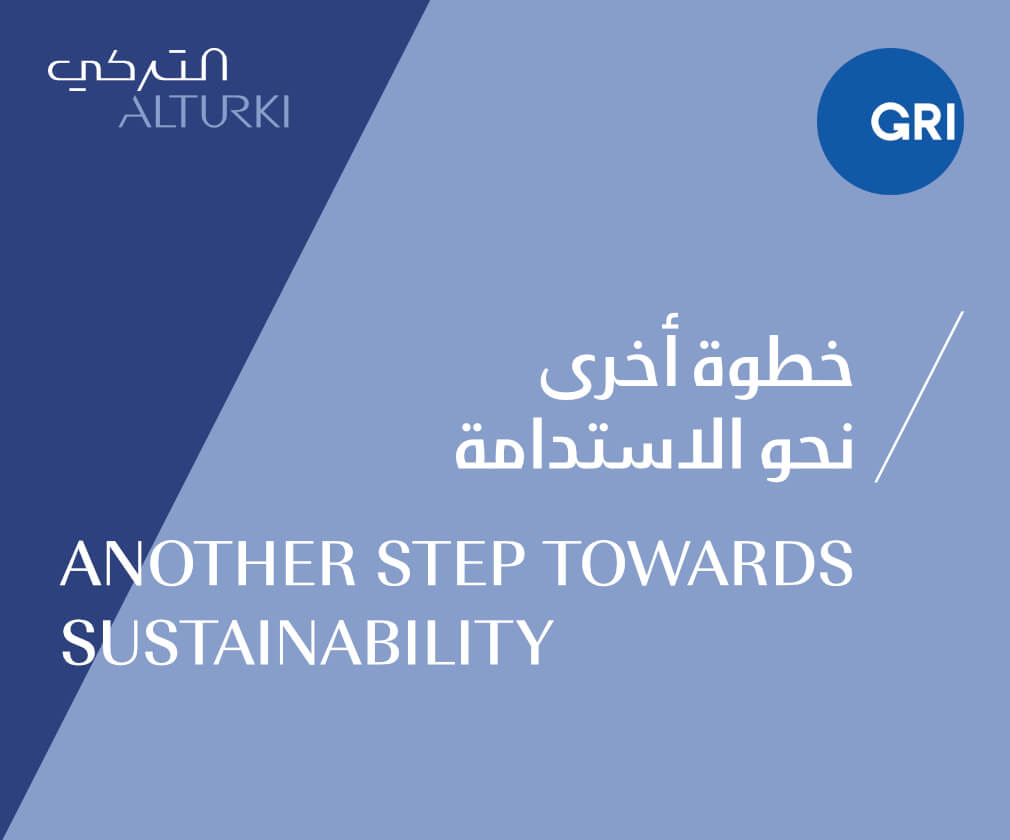 Dear Colleagues,
To support our commitment to sustainable business practices and our journey to become a regional sustainability pioneer, we are pleased to announce that Alturki Holding has become a member of the Global Reporting Initiative (GRI).
GRI is an international, non-profit organization established in partnership with the United Nations to promote economic, environmental and social sustainability. To promote consistency in reporting, GRI has developed guidelines that provide a framework for companies to develop sustainability reports that highlight their economic, environmental and social performance.
In addition to enhancing our sustainability reporting, GRI provides us with access to the latest sustainability knowledge and insights; dedicated services and support; and to the GRI Academy, where our sustainability professionals can enhance their skills in sustainability reporting.
Becoming a member of the GRI community is yet another milestone in our commitment to achieving sustainable growth by creating value that has a positive impact on our company as well as our community and our nation.
Thank you,
Hamad Alkaltham
Sustainability Manager