Maximizing on Opportunities for Change in the Building Industry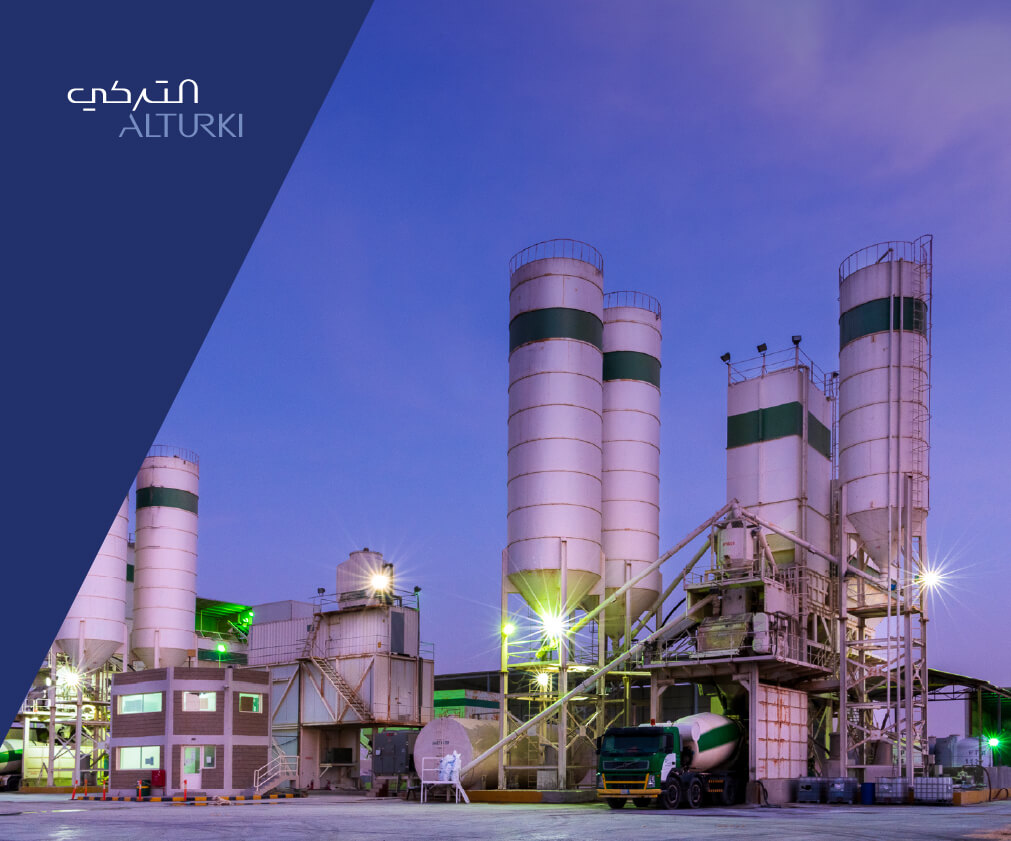 The COVID-19 Pandemic has left an unprecedented impact on stock markets, supply chains and economies throughout the globe. Efforts to restrict the spread of the virus, such as limiting movement between cities, longer curfew periods and social distancing rules, have presented a number of challenges to numerous sectors, including the labour intensive construction sector. Mohammed Abu Zaid, Managing Director of Saudi Readymix, the kingdom's leading producer and supplier of ready-mixed concrete and related products, talks about what he believes is the key to success beyond COVID-19.
Build change readiness into the business
Organizational flexibility and agility have always been important factors for sustainable business success; however, the Pandemic has further highlighted that a company must always be ready to adopt change and adapt. Change readiness requires a company culture that views change as a constant opportunity to evolve the business and should be a continual and sometimes gradual process of reorganizing, restructuring and reengineering to take advantage of opportunities. It must be built into the organizational system so that any system, policy or process is designed to maximize on these opportunities whilst minimizing risk and sustaining organizational performance during disruptive events.
Prepare to manage complexity
There are numerous stakeholders in the building industry and effectively managing the processes and procedures during dynamic times is even more vital than in business as usual. The Pandemic impacted many projects in the building industry with delays and sometimes cancellation of projects, and it was important to have a robust system in place to manage this complexity and ensure efficient documentation management across our network of suppliers and customers. However, in addition to an effective Document Management System, companies also need highly skilled human capital in order to manage stakeholders and uphold the highest standards of professionalism in increasingly complex situations.
Make digital transformation the priority
Digital transformation today, is not just a catchphrase, it is a vital process that all companies in the building industry must be implementing in order to survive. Saudi Readymix are continuously evolving our use of technology in order to improve our products and services. This includes working to automate and digitize our processes and procedures to ensure that all stakeholders are empowered with the tools to work together efficiently even in crisis situations.
At Saudi Readymix, we have made digital transformation a top priority and have a plan in place to achieve full digitalization by 2022. Although we have achieved many milestones throughout our digitalization journey, such as leveraging GPS technologies to track and monitor concrete pours and automating a high percentage of our business processes, the Pandemic certainly accelerated our efforts. During the Crisis, in order to protect the health and safety of our employees, we were not able to send technicians to the site to test materials, so we have taken that challenge and innovated. We now have technologies in the pipeline that will allow for remote sensor testing so that concrete can be automatically tested while the mixer is going to the site. The Saudi Readymix mobile app, which is under development, will also empower customers to book a pour, just like booking a seat on an airplane!
Key to the success of these, and other product and service innovations, is in the creation of a solid digital ecosystem. It is important to note that digital transformation is not an IT issue it is a business transformation issue and in order to digitally transform any business, companies must have the right systems, people, corporate culture and processes in place.
The COVID-19 Pandemic taught businesses across the globe a number of valuable lessons, however key take outs surround the importance of having a contingency plan, a strong technological infrastructure, a diversified client base, and an organizational ability to manage complexity, learn, innovate and embrace change.