Moving Towards a Bright Future for KSA Rental Car & Mobility Industry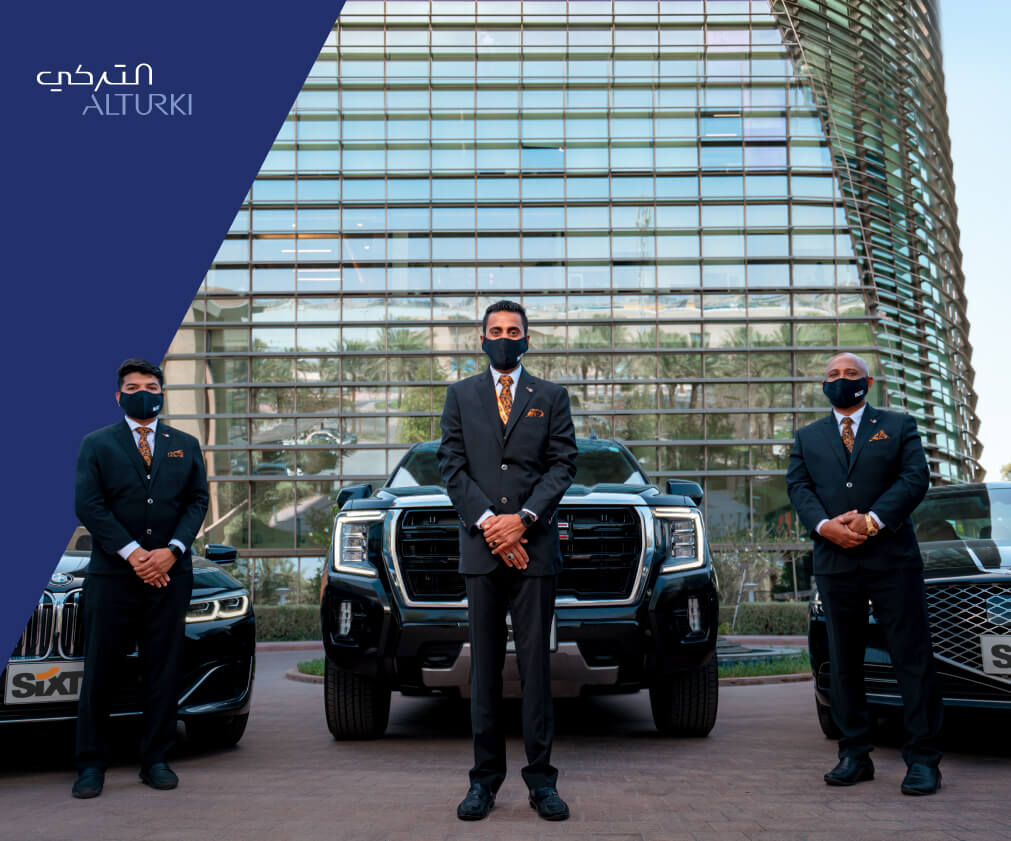 With extended lockdowns and travel restrictions due to the pandemic, the rental car and mobility market is emerging from one of the most challenging business periods in recent history, however James Luxbacher, Managing Director of Sixt Kingdom of Saudi Arabia Franchise, is embracing the massive growth opportunities that this shifting business environment brings for Saudi Arabia's car rental and leasing market. He talks about how Sixt and Saudi's car rental and mobility industry is poised to thrive post COVID-19.
"COVID-19 has impacted market growth due to the lockdown and travel restrictions. However, with restrictions being lifted, the market is expected to get back to its normal growth rate by the end of 2021. The Saudi Arabia Car Rental and Leasing industry was valued at around USD 1,470.06 million in 2020, and it is likely to reach USD 2,490.61 million by 2026, anticipating a CAGR of 8.52% during the forecast period (2021-2026).
Driving this growth is in part the growing trend in technology, with renting a vehicle through online booking and apps becoming a preferred choice for customers, however technology isn't just evolving the way people rent cars, it is completely transforming the experience, with rental vehicle's operation, performance, and maintenance being made available in real time. Such features are tremendous assets for drivers and fleet managers, enabling them to more efficiently identify risks and implement timely improvements of their rental services. At Sixt we are leveraging frontier technologies to provide more advanced booking features, maximizing on the fact that 95.7% of the Saudi Arabia's population have access to the internet and these features will provide them with a seamless mobility experience on a single platform.
As well as technology enhancing the private car rental experience for visitors, Saudi Arabia's vehicle rental market is being bolstered by the rapidly growing investments in the tourism sector, robust development of the logistics sector, as well as the rising preference of corporate players towards leasing of cars.
The future is looking bright for Saudi Arabia's rental car and mobility industry. Tourism is opening again and internet penetration in the kingdom is growing rapidly with more customers, especially young users, making travel bookings through online and mobile platforms. Other supportive factors include airport and seaport expansion projects designed to strengthen the logistics industry, we see the market for online vehicle rental bookings and the demand for commercial rental vehicles only growing more over the coming years.
Growing tourism in the western region of the kingdom, on the back of new hospitality and tourism projects such as red sea development and the introduction of e-visas for tourists from 49 countries for reasons other than religious and medical tourism is further propelling the market for vehicle rental services in the western region of Saudi Arabia and Sixt is well positioned to embrace these opportunities and provide innovative mobility services to tourists, including religious tourists to holy sites like Mecca and Medina, and the growing medical tourism sector - with KSA's state of art medical facilities attracting more medical tourists every year.
Supportive government initiatives to drive diversification are also paving the way for stronger growth. In line with economic diversification, the government through Vision 2030, is encouraging new commercial entities to set up in the country and Sixt is expanding its presence and fleet to meet the demand for corporate rentals and leasing services. Recently, we have witnessed an increased demand for fleet management, leasing and last mile delivery during the recent period. With Last Mile Delivery, the last major milestone in the supply chain process, where the item is sent out from a local warehouse or fulfillment center for its final delivery to the customer, we have positioned Sixt to provide the reliable fleet of transportation vehicles that is necessary for last mile delivery fulfillment.
As the rental car industry transitions from one of the most challenging periods in history and emerges into a space where several factors, including accelerated digital transformation, changing customer perspectives, increased demand for travel experiences in the Kingdom, Sixt is perfectly positioned to leverage the opportunities that these emerging technologies and monumental shifts in the operating and business environment bring with a kingdom wide expansion plan to have over 14 locations operational by the end of 2021.