The Kingdom of Art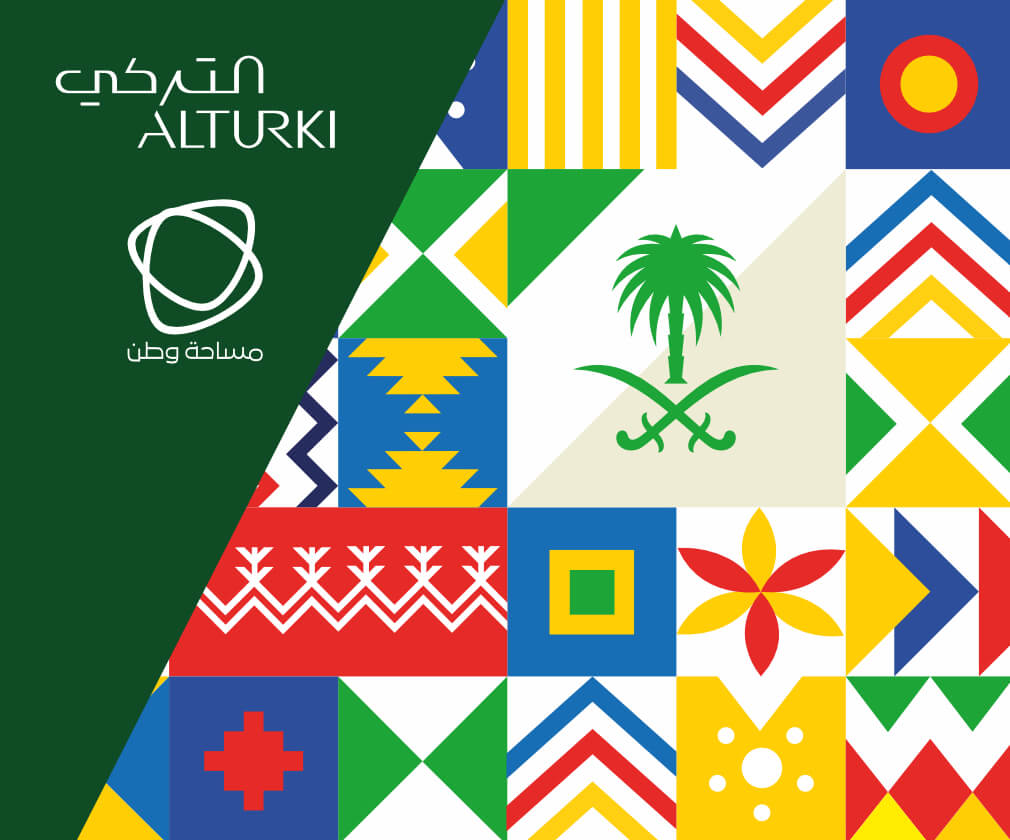 Anas Aljuraifani - Corporate Communications and Strategic Partnerships Director
Let me begin by congratulating everyone as we celebrate Saudi Arabia's 90th year. All of us at Alturki Holding are proud of the many advances Saudi Arabia has made since it was founded 90 years ago, and we are proud to be part of a Saudi company founded by a Saudi family based on the values, principles and spirt handed down to them by their ancestors. May Allah bless our country with a bright future for everyone.
For the last five years, to commemorate Saudi National Day, we have supported Saudi art, through our Kingdom of Art program, but why art? 
We could celebrate business. Businesses build the roads we drive on, the places in which we work and the homes in which we raise our families as well as produce or provide the many items that improve the quality of our lives.

We could focus on services. The amazing healthcare workers who work selflessly and tirelessly on our behalf deserve our respect as do the government personnel who keep us safe and our country running. The teaching staff who are dedicated to helping our children grow into productive citizens are certainly to be applauded as are the drivers and delivery people who drive us home or to visit our parents and to purchase food and supplies for our families Those and the many others could be our focus. They all deserve our appreciation. May Allah protect them and their families.

But the question remains. Why art? No doubt art often becomes a business. Art is sold and traded daily the world round, but art is different. Art is expression. Art is created to express emotions such respect for tradition, love for heritage and hope for the future as well as a multitude of other emotions. It is a means of sharing what is in the artist's mind and eye. The French artist Edgar Degas said, "Art is not what you see but what you make others see." With due respect, I would add and what it makes others feel.

While some art may be rooted in one country or region but has the power to cross borders and to affect everyone. Art has the power to weave people into the single tapestry of mankind.

This is why we at Alturki Holding express our appreciation for art to express our love of country by supporting the Kingdom's artists, helping people create their own art and encouraging everyone to take a moment and enjoy art in all its forms through our annual program Kingdom of Art.