Value Localization – More Imperative Than Ever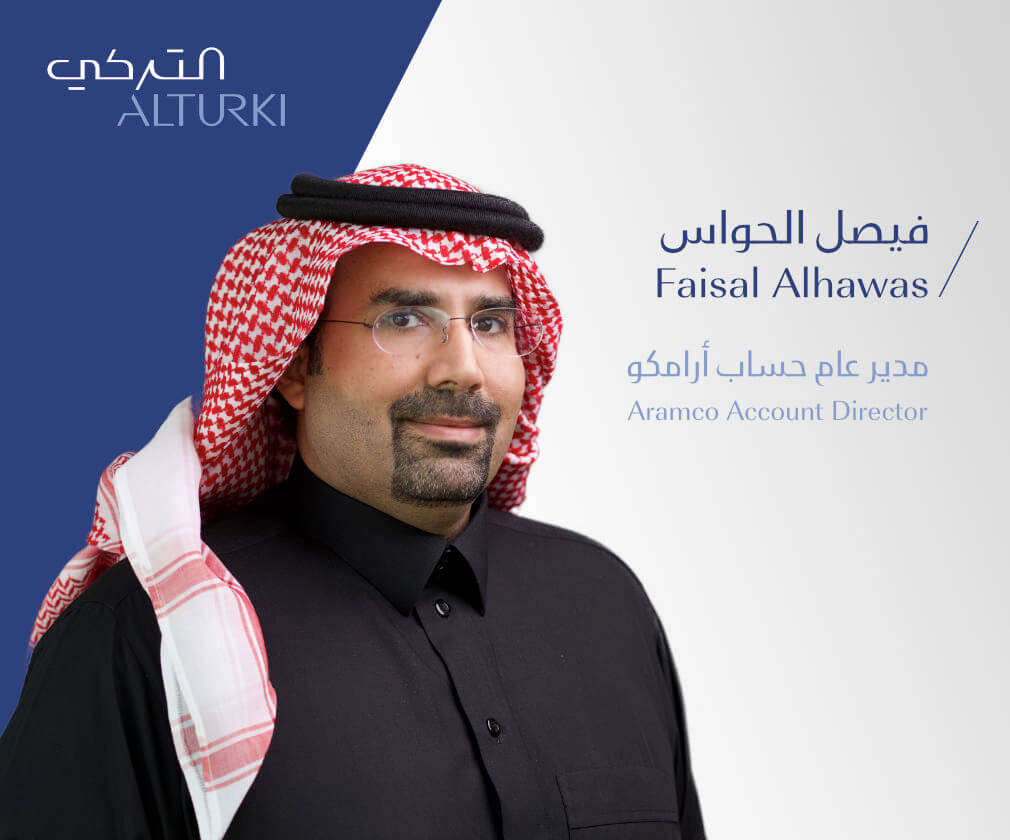 Within the past decade, there has been a steady increase in the demand for local content within the Kingdom, especially with the emergence of new opportunities owing to the rapid development wave and launch of content localization initiatives under the ambit of Vision2030.

However, the imminent need for value localization was exposed during the COVID-19 pandemic which caused all supply chain processes to suffer immensely with a highly volatile global market.

Faisal Alhawas, Aramco Account Director, Alturki Holding, explains how content localization initiatives like iktva are creating immense value for the Kingdom by ensuring smooth uninterrupted performance of the local industry, and how Alturki is aligning itself with the initiatives to create localized value in terms of industrialization, economic diversification, and employment benefits.

Value localization has emerged as a potent tool to reinforce and diversify the capabilities of the economy, turning key strengths into enabling instruments that will help transition the Kingdom from a consumer-based economy to a knowledge-based one.

The incentivization system to promote incorporation of local content in the value chains by the businesses has worked immensely towards adding greater value to the Kingdom by mitigating the risk of material shortage and securing supply chains to help sustain the local industry, and as well as increase Saudization.

Since the launch of iktva (In Kingdom Total Value Add) by Aramco in 2015, the company's own local procurement has reached 56%, while the local purchases of goods and services by Aramco Suppliers has increased three-folds, as well as the investment on R&D to localize technology. The local content incentivization has also resulted in a substantial increase in employment of Saudis by Aramco suppliers, reaching 50%, as well as an increase of 50% in the exports from the Kingdom.

Increasing our local footprint through strategic investments and strong partnerships, we are localizing our supply chain and increasing local content across our businesses.

Harnessing our extensive resources and valuable expertise, along with wide business interests and strong supplier network spanning across the Kingdom, we move towards building a self-reliant local business ecosystem that adds value to the Kingdom and makes the local industry future ready.

We are consistently making efforts towards localizing global technology and knowledge to capitalize on the emerging opportunities to their fullest potential by bridging the gap between market demand and supply.

Investing in human capital development also remains a high priority, to bridge the skill gap. Specialized training and development programs are in place to identify and develop high potential Saudi talents along with the provision of quality work opportunities.

Another key area of focus for us at both the Holding and subsidiary levels is building demand for Saudi manufactured products internationally. Giving impetus to the local market, we keep "Made in KSA" as our driver as we invest resources to build competitiveness, drive innovation, and create opportunities in the Saudi manufacturing sector.