A new partnership between "Youth In" and " Alrajhi Humanitarian."
Jun 12, 2017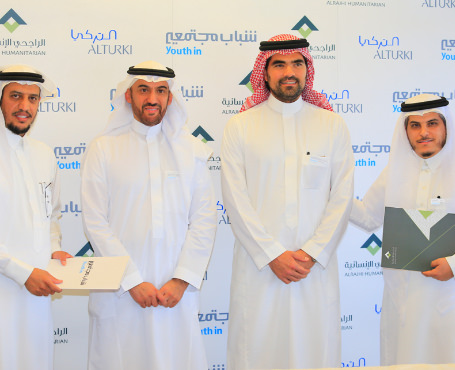 Alturki Holding and Alrajhi Humanitarian had signed a partnership agreement to support the "Youth in" initiative and to enforce the role of both entities in imposing a positive and impactful youth development and empowerment in the region. The agreement signing took place on Thursday morning, 8/6/2017 in Riyadh. 
This new partnership agreement will initiate a strategic collaboration between both entities in implementing all the launched programs and studies that concern youth development and youth workers. The partnership has also included an agreement to establish eight specialized training programs for youth workers in different fields along with eight accompanying workshops directed to youth empowerment and social entrepreneurship. 
The programs and workshops will cover seven areas in Saudi, which are the eastern region, Riyadh, Mecca, Medina, Qassim, Jizan, and Tabuk. These programs and workshops are expected to benefit 680 youth workers, males and females.