A time to contribute value
Jul 07, 2020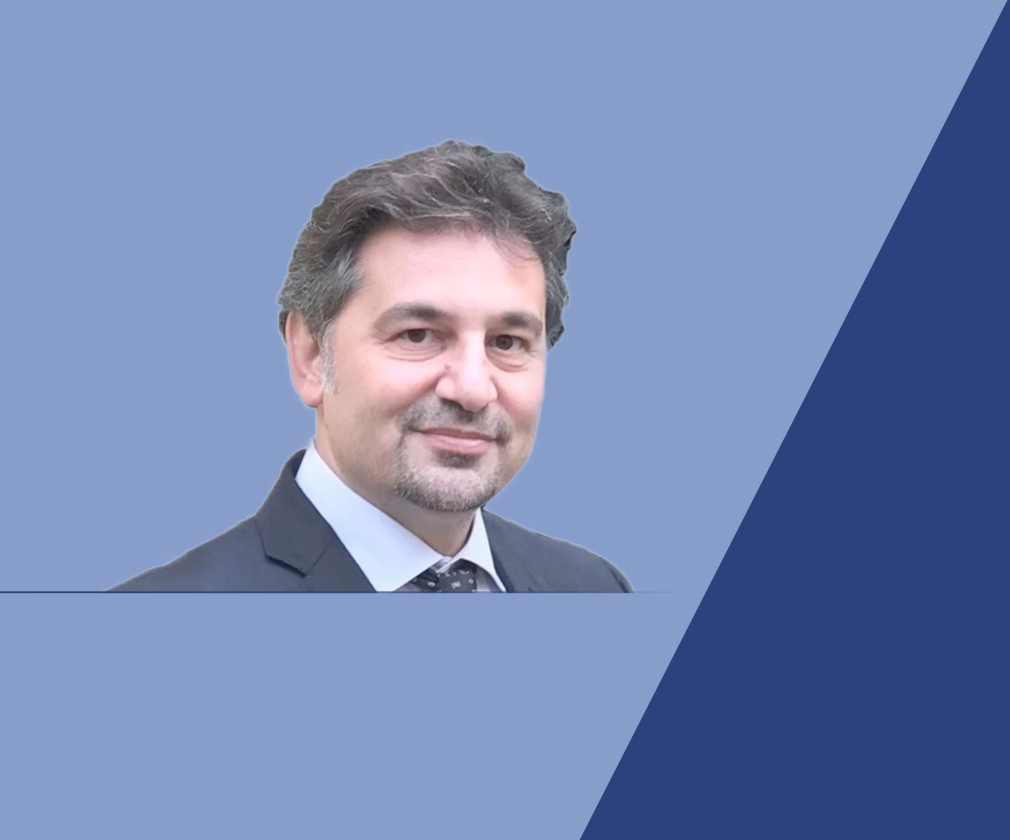 Muntaser Kalahji, managing director of INMA Steel, talks to The Energy Year about opportunities for Saudi manufacturers in light of the Covid-19 crisis and the outlook for the country's downstream sector. Al Turki subsidiary Inma Steel manufactures "Engineered-to-Order" process equipment and is active in turnarounds and shutdowns, mainly for Ma'aden, SABIC and Saudi Aramco.
Can the current situation provide an extra push for the In-Kingdom Total Value Add programme?
Absolutely. In fact, in this crisis we have seen the interruption of the global supply chain. Big factories in China and Europe were closed. All the users, like SABIC and Aramco, were very glad to continue their operations thanks to the support of local manufacturers. We try to position ourselves as an integrated part of the value chain of the industrial customers.
When the crisis came, we assured our customers that we were there and are able to produce and deliver. This is the time when you want to show you are a true value contributor and a reliable partner for your stakeholders. I do believe that when we emerge from this crisis, we will see more of a push and more protection for local manufacturing because when a crisis hits, the ones who still stand next to you are your local partners in the value chain.
How optimistic are you about the downstream business in Saudi Arabia?
We see the consolidation in industries and Aramco is doing it on a mega scale with SABIC. I think we will see more consolidation in the downstream and petrochemicals sector going forward. We are at the heart of that value chain.
In the 2000s, we used to see a lot of ethane, methane and propane cracker projects, which were the mega-sized projects, with multinationals having a big say. Now, we are going into the derivatives of that industry and the players are not the large international firms. Specialist companies are coming into the picture and they understand that there is a mandate for localisation and technology transfer. This is a golden opportunity where we can team up. We just expanded our facility, shifting to a 65,000-square-metre facility, so we have an appetite for growth.
I do believe that new opportunities will come up and only people who have the calmness and the resilience to hold their ground will make the difference. I think there is room for everyone to participate in this value creation journey.
To what extent has your company been affected by the dual shock of Covid-19 and the oil price drop?
Being in a country and being a company that is very much dependent on oil and gas, this is not the first crisis we have faced. We have seen oil price crashes in 1994 and 1998, as well as the price drop in 2015. There can be different reasons behind this – one day it's the Gulf War and one day it's the supply and demand imbalance. I think most of the solidly founded organisations have learned how to deal with a crisis over time.
Of course, this crisis cannot be compared to the previous ones, which were more financial and economical. This one is threatening the human being, so the magnitude and the psychological effects are much deeper and more intense. But in terms of crisis management techniques, it is quite the same. You learn, adapt and evolve, and try to understand the context you are dealing with. You also have to understand the stakeholders and communities you are dealing with and try to adopt a message.
What was your crisis management strategy?
What is really important when you are in a crisis is to produce an emergency document, which is really explanatory and professional. We had an "all hands" meeting in which we talked to everybody. We set priorities, with the first being PPE. We created a list of activities we need to do. We broke the shifts into three segments to reduce the density within the shift, rearranged the office for social distancing, bought sanitiser and temperature sensors. It was important to offer psychological assurance that employees aren't being left to worry about themselves, that someone is taking care of them.
The next priority was to look after business continuity. We knew we were being hit by something but we didn't yet know the magnitude or the duration. It was important to act immediately and prepare for the worst. We had to work on setting up remote access for all of our people and creating alternative work locations. We created additional offices in the camp and regrouped the people, creating smaller sub-groups, so we ensure some degree of isolation.
The third priority, which is where many companies fail, was to give our employees and shareholders a new predicted reality. One of the killers of any business is to go through uncertainties. We have our budget, plans and KPIs, but we need to understand that most of these are no longer relevant.
It is critical for business continuity to establish cash-based budgeting, reset operations priorities and monitor our cash runway and burn rate. First of all, you need to preserve your cash, and to make sure you have enough liquidity to ensure solvency for the long run.
Then you need to come up with new KPIs. Then you must explain to our employees every step we need to take as effective communication is key for employees' engagement. We have told our employees that that nobody would lose their job, that we are all in this together.
Many companies laid off 30% of their staff without even understanding the situation. That means end of service has to be paid, which is a cash drain and employees' disengagement – the complete opposite of what they should do, in my opinion.
To what extent did you have to reshuffle your core business?
From a strategic point of view, it was important to understand that the world is not going to be the same – we will face difficulties and different dynamics. We should be flexible enough in our strategy to adapt to the market. We understand that greenfield projects will be delayed or even cancelled. But we understand that oil plants will need to continue operating so there will be more pressure on these companies when it comes to maintaining their output potential. There will be demand for services type of business. So, we told our team to refocus all our resources in these areas. Normally we don't start producing before we receive an order. But because we understand how the market will react, we produced certain components required for operations, and shared the brochure with SABIC and Aramco. Now our routine of receiving multimillion-dollar orders every month has turned into small daily orders of these components. This is what has kept the company going and kept our people inspired and engaged.