Alturki Business Park (ABP) selected one of the best office developments in the Middle East region Kingdom of Saudi Arabia
Mar 05, 2012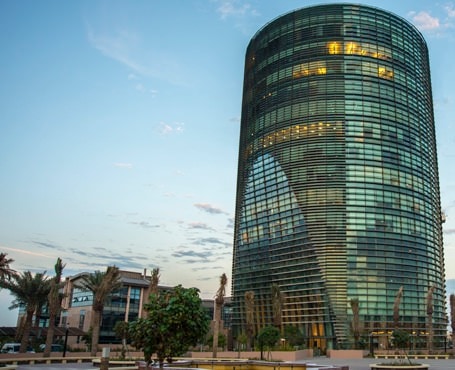 Alturki Holding, one of the leading investment and development companies in the Kingdom of Saudi Arabia, was the proud recipient of the prestigious 'Best Office Development' award for its Alturki Business Park commercial office project, an 8,500 sq.m state-of-the-art business community located in the Eastern province of Saudi Arabia and offering world-class office facilities. The award was announced during The 2011 Arabian Property Awards ceremony held at the Burj Al Arab Hotel, Dubai.
The Arabian Property Awards form part of an 18-year international awards program which honors the best residential and commercial projects from different regions of the globe. Regarded as the world's most prestigious property competition, the awards signify the highest level of achievement by companies operating in all sectors of the property and real estate industry.
According to Mr. Rami Alturki, President of Alturki, "we are extremely proud and truly honored to have received such a prestigious award that is globally renowned as the stamp of excellence in the property industry. This distinction stands testament to our commitment in designing and delivering innovative world-class projects that embrace change and are proactive in determining the needs of future demand."
Built on a beautifully-landscaped site, the Alturki Business Park is a prestigious gated business community offering over 12,000sq.m of leasable floor space. Designed with convenience and functionality in mind, the development provides outstanding facilities supported by cutting edge technology, tailored to the needs of the modern business world. Standing majestically at the heart of the project and offering picturesque views of lush greenery and the Corniche shorelines, is the iconic 14storey tower which provides the latest in smart building technology and has already attracted some of the world's largest companies in the petrochemicals, oil & gas and financial sectors. Alongside the tower is a series of five smaller buildings, each composed of two self-contained loft offices that provide an ideal working environment. The project also consists of a fully-fledged fitness center, a large auditorium equipped with state-of-the-art audio, video and translation facilities as well as seminar rooms that can be used byboth tenants and the wider community.
"Our vision for the Alturki Business Park is to become the prime business center in the Eastern Province", further commented Mr. Alturki. "Our project is a beacon of art and architecture fused with supporting facilities essential to the corporate world; our product offering is holistic which sets it apart from the competition and to-date we have received a tremendous response from potential local, regional and international tenants looking to set up their operations in Alturki Business Park".
The Alturki Business Park is ideally located on the Dammam–Dhahran highway, providing convenient access to Alkhobar, Dammam and Dhahran. The property is also close to Saudi Aramco, King Fahd University of Petroleum & Minerals and Amwaj Mall and only 45 minutes drive from Bahrain and the King Fahad International Airport.