Alturki Holding Celebrates Saudi National Day
Sep 28, 2021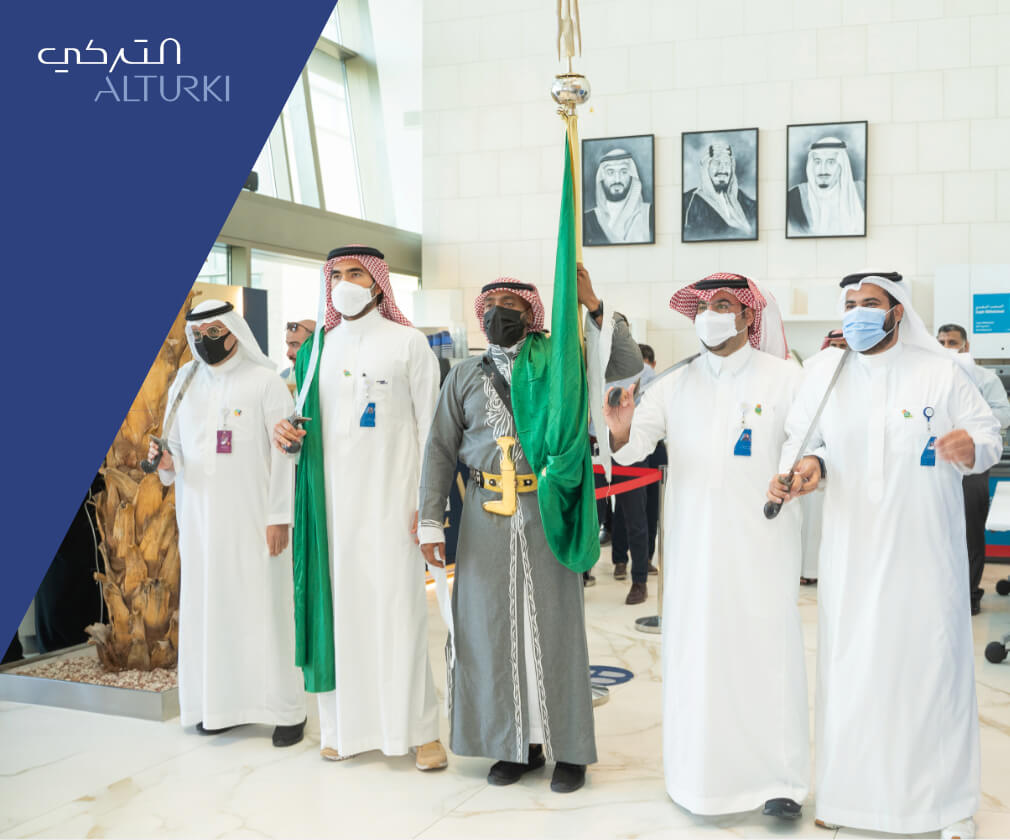 In spirit of celebrating the Kingdom's 91st National Day, Alturki Holding marked the occasion with a great lineup of activities and events for its employees and the public from all ages. It supported a number of national events aiming to instill a sense of belonging to the kingdom and make a sustainable impact.
The Holding's own events were held under the title "Masahat Watan 6" consisting of three main events: an internal one focusing on art as a form of expression, while the other two focused on art as a tool for community empowerment alongside language. 
The second event was held in Dhahran Mall for children, in collaboration with the Emirate of Eastern Province and the Ministry of Human Resource and Social Development. The third is a collaboration with Canvash, where 20 artists will take part in painting murals. The artworks are set to be revealed on October 14th as part of AlSharqiya Gets Creative campaign by Ithra, Saudi Aramco's initiative with King Abdulaziz Center for World Culture.
Alturki Holding Company also supported local events including, "Tahya Alsaudia" initiative, launched by the Ministry of Human Resource and Social Development, under the Emirate of Eastern Province's supervision. It aims to educate citizens and residents about the kingdom's history, as well as enhance their sense of belonging. It also sponsored "Al Sharqiya Entertainment Festival" offering a family-oriented lineup of entertainments.
Commenting on this occasion, President & CEO of Alturki Holding, Mr. Rami Alturki said: "We congratulate our wise leadership, our nation and ourselves on this joyous day. Alturki Holding Company remains committed to making a positive contribution to the sustainable development of this country's economy and society to achieve Saudi Vision 2030's goals. We shall continue to work hand-in-hand with local talents and utilize the latest technology to achieve even more."
Mr. Anas Aljuraifani, Alturki Holding Company Corporate Communications, Sustainability & Strategic Partnerships Director, commented: "Saudi National Day is the highlight of our annual calendar of event, and we make sure to mark it every year as part of our commitment to social corporate society." He added: "This day presents a great occasion to reflect on the nation's successes and feel pride for what it has realized, and we look forward to even more advancement on its journey to digital transformation."