Alturki Ventures Invests in Journey Hospitality
Mar 21, 2023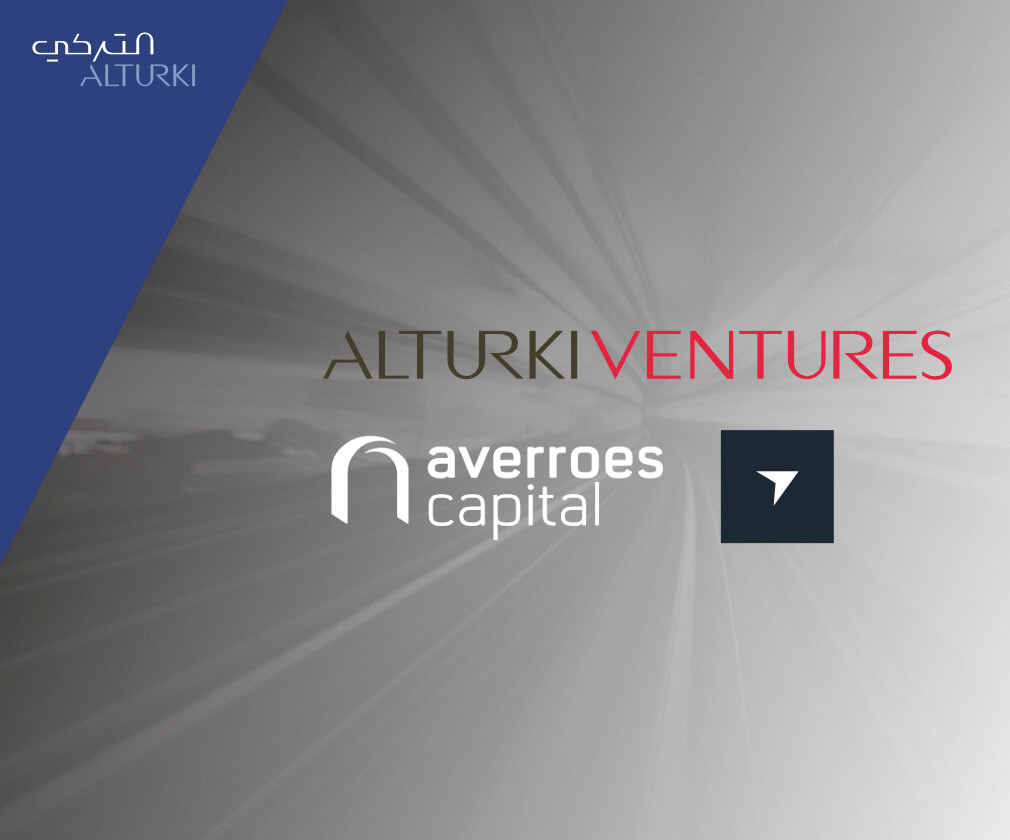 "We empower exponential growth in the hospitality eCommerce and technology solutions arena"
Alturki Ventures announced that it will capture new technological potential in the tourism sector through its latest co-investment with Averroes Capital in Journey Hospitality. This actively supports the Kingdom's vision of 'empowering positive change through technology,' and is also at the center of the Alturki's corporate vision.
Journey Hospitality – an eCommerce platform developed by Averroes Capital - is an emerging leader in software solutions for UK's hotel management sector. Its core product "onejourney®", is the world's first all-in-one eCommerce platform helping hotels drive customer yield and enhance operational efficiencies by enabling end-customers to book services from a single seamless interface. As the venture capital arm of Alturki Holdings, Alturki Ventures actively seeks to engage with companies and funds that are working with frontier technologies. And, for this platform, they have partnered with Averroes Capital to build this digital ecosystem for improved hospitality experiences in the Kingdom and beyond.
The investment is in line with Alturki Ventures' existing strategy of supporting and promoting cutting-edge technological innovations and creating sustainable value within the local Saudi market. Through this investment, the Company aims to further strengthen the Kingdom's digitization efforts and elevate the hospitality and tourism sectors as key areas of focus under the Saudi Vision 2030 development goals. Alturki Ventures' growing portfolio in the Middle East, Europe, and the Americas comprises several pioneering companies across sectors such as Health Tech, Security Tech, Logistics & Mobility Tech, Education Tech, Fintech, and Entertainment tech among several others.
Averroes Capital, Alturki Venture's investment partner in Journey Hospitality, is a London-based private equity investor. The Company's investments range from £15m to £40m of equity in UK and Ireland's business landscape, spread across a range of sectors, including business services, industrial operations, IT & software, healthcare, education, and other cutting-edge niche segments.
With the introduction of Journey Hospitality, Alturki Ventures and Averroes Capital, expect to bring about a sea change in the way the tourism and hospitality sector operate. And, in line with its goals, Alturki Ventures will yet again drive, empower, transform, and build a great new way of doing business.
About Alturki Ventures:
Alturki Ventures is the investment arm of Alturki Holding, a prominent business in the Kingdom of Saudi Arabia. Its mandate is to accelerate the growth of a portfolio of leading businesses spanning building materials, infrastructure, ICT, oil field services, mobility, security technologies, healthcare IT sectors, as well as real estate. They are committed to empowering transformation in learning through AI and neuroscience, innovation in deep tech, digital health and synthetic biology, and applying machine learning to transform logistics, mobility & ecommerce for exceptional business and customer experiences.