Inma & Appian Signed Partnership Agreement to Provide Low-Code Automation Platform for The Healthcare Sector in The Kingdom
Jun 10, 2021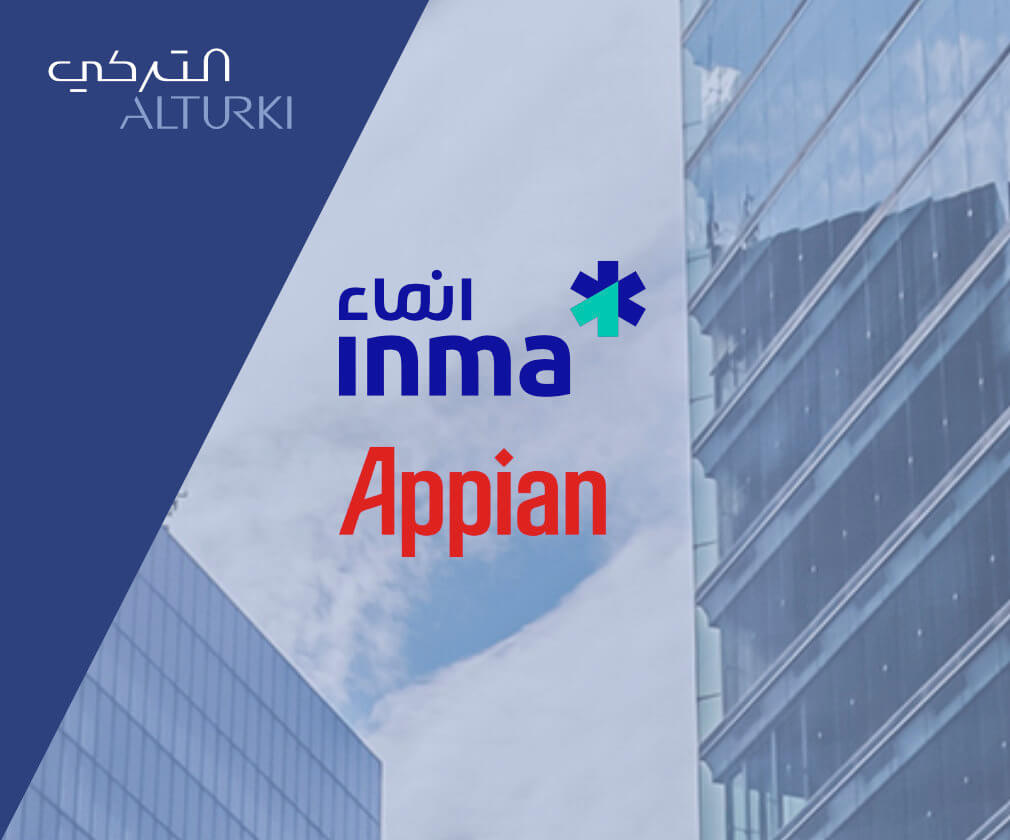 Appian joined Inma global partnership network as significant step in the Inma mission to provide comprehensive technology solutions to empower workers in the healthcare sector.
By providing a single interface that unifies data, process, people and the digital workforce, Inma & Appian help healthcare providers to improve digital innovation and optimize the outcome through Low-Code automation platform.
Along with outcome through Appian's Low-Code automation platform, Inma's comprehensive product and service offering includes providing a thorough analysis of the healthcare facility's operating processes and the provision of a solution to address its specific needs, as well as the implementation, employee training, system monitoring, and after sales support and ongoing maintenance.
About Inma:
Inma is a leading technology solutions provider to the healthcare sector in Saudi Arabia. Established in 1982, the Company has a rich history delivering reliable, integrated technology, and service solutions to the Kingdom's public and private sector and today is leveraging this experience and expertise to solve problems and explore opportunities in the dynamic healthcare space.
To learn more about Inma:
https://www.inma-tech.com/

About Appian
Appian helps organizations build apps and workflows rapidly, with a low-code automation platform. Combining people, technologies, and data in a single workflow, Appian can help companies maximize their resources and improve business results. Many of the world's largest organizations use Appian applications to improve customer experience, achieve operational excellence, and simplify global risk management and compliance. For more information, visit www.appian.com

To request a free trial of the Appian Low-code Automation Platform, go to https://www.appian.com/platform/free-trial/