Inma Participated in Global Health Exhibition 2023 in Riyadh, Saudi Arabia
Nov 05, 2023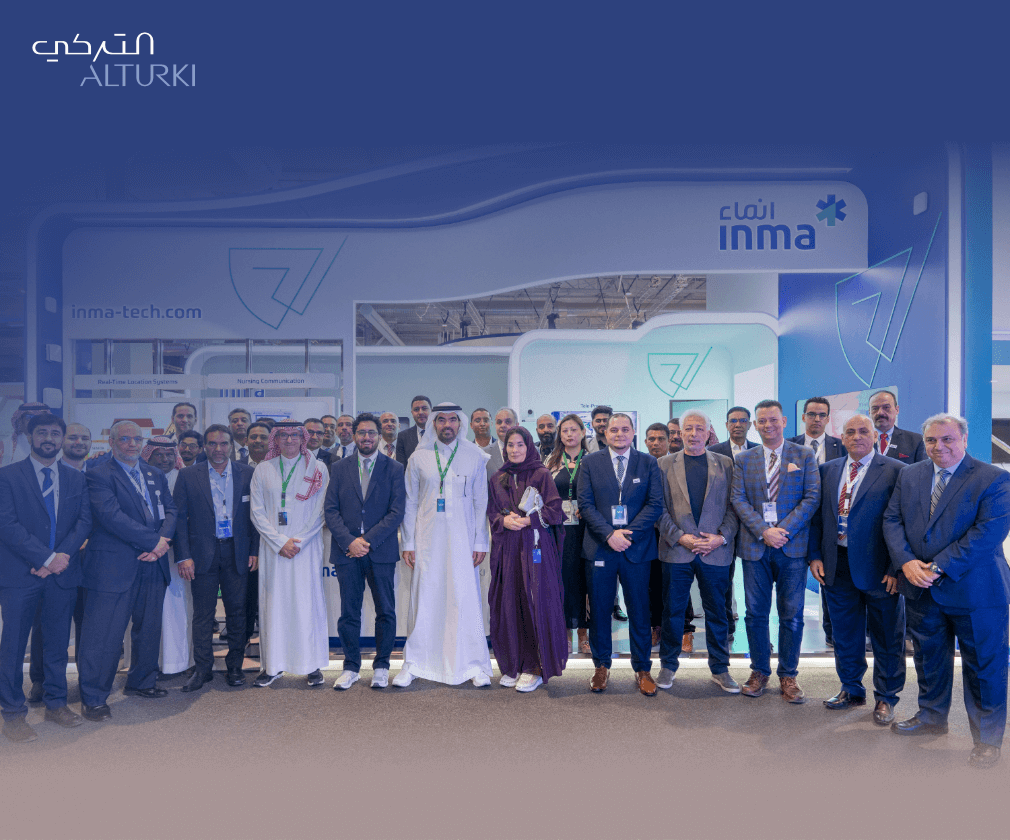 Dhahran, November 1st, 2023
The Global Health Exhibition (GHE) 2023, a landmark healthcare event in Saudi Arabia under the theme: Invest in Health, once again hosted key industry stakeholders, from the public and private sectors, marking a pivotal moment for the Kingdom's Healthcare Sector Transformation Program. The event served as a platform for fostering collaborations and underpinning cutting-edge technologies, tools, services, and resources.
Given its leading healthcare technology solutions, Inma, a subsidiary of Alturki Holding, took part in the GHE 2023 to further contribute to the Kingdom's healthcare transformation. Inma's portfolio of digital health and medical technology solutions encompasses telehealth, AI, RTLS safety tracking, imaging solutions, and more.
In the words of the company's Managing Director, Mr. Ahmad Khalil, "The Global Health Exhibition 2023 is a unique platform for industry leaders to come together, exchange ideas, and explore opportunities in the ever-evolving healthcare space. KSA is in the midst of a transformation and this event was a wonderful opportunity to witness the direction and experience the Vision for a new healthcare system.
Inma showcased some of the latest innovative solutions in the field, including AI, health informatics, diagnostics, telehealth, and population health. Our solutions garnered attendee interest and curiosity, and opened doors for new opportunities to contribute to healthcare transformation."
As expressed by its slogan, Inma aligns itself with the event's mission to empower healthcare professionals and facilities through improved productivity, increased collaboration, and enhanced service facilitation. With a network of more than 15 technology partners, Inma remains a major catalyst for the Kingdom's healthcare localization plans.