Inma Steel and Saudi Aramco Agreement
May 15, 2018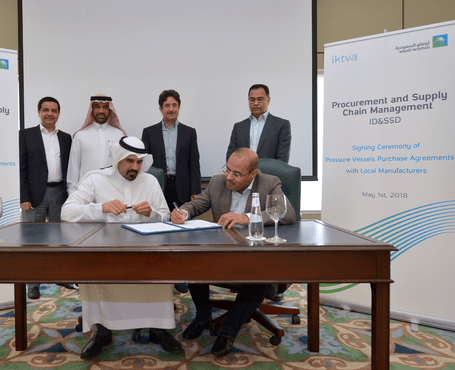 Inma Steel signed a non-exclusive Local Manufacturing Development Agreement that entails Inma Steel to supply and support Saudi Aramco with Inma Steel's products, equipment, supplies, and spare parts.
The agreement also considers Inma Steel as a source for all equipment business opportunities for the duration of the agreement.
Inma Steel is leading in the field of steel fabrication and specializes in custom-built process equipment fabrication and specialized industrial maintenance services. Their services include equipment installation, mechanical repairs, preventive and corrective maintenance, and turnaround and shutdown services to reputable clients and have maintained an impressive track record.