Inma Tech wins a new contract to provide Al Mouwasat with IT solutions
Nov 03, 2016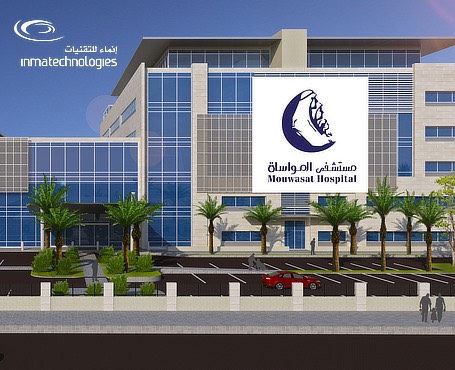 Inma Tech Co. Ltd. One of the leading local companies in IT solutions and services has been active in the Saudi market recently through acquiring and completing several projects in the governmental sector as well as the private sector successfully. Inma Tech Co. Ltd is pleased to announce the signing of a new project that entails providing Al Mouwasat Hospital in Khobar with several technology solutions. It will be providing complete system integration, which includes the low-current as well as control systems in the hospital, which is of 220-bed capacity.
The low-current systems, Inma would be integrating include an access control system to monitor the access to the hospital, a CCTV system for security, a fire alarm system, a public address system which utilizes microphones, amplifiers, and speakers, as well as a nurse call system. Inma would be offering as well an IPTV and IP clock systems, which are systems that incorporate IP networks. IPTV system ensures that the customized television content in the hospital is up to date and suitable to the patients' preferences for a better stay.
Inma would be integrating an advanced building management system in the hospital as well, which is a computer-based control system that controls and monitors the hospitals mechanical and electrical equipment such as ventilation, lighting, power systems, fire systems, and security systems, to ensure a high level of security is applied.
Another IT solution provided by Inma is the Infant Protection System, which has been successfully installed in other hospitals across the Kingdom. The Infant Protection system includes many features to ensure the highest level of protection and at the same time provides an efficient and accurate way to monitor the infants. This system will help improve the overall quality of security in the premises.
Inma Tech is one AlTurki subsidiaries, and one of the prime companies that has been able to implement advanced and innovative technologies in their projects successfully. Their notable success in utilizing technology solutions affirms the company's prime role in the Saudi market as one of the leading providers of Healthcare IT solutions and services, amongst other fields.