Inma Trading protects more than 350,000 new born babies per year in Saudi Arabia
May 01, 2013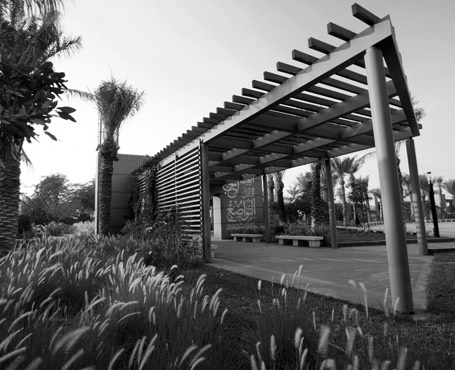 Riyadh, Kingdom of Saudi Arabia, May 2013 – Inma Trading, a subsidiary of Khalid Ali Alturki & Sons (Alturki), announced today that it has been chosen by the Ministry of Health to implement The Infant Protection System with Radio Frequency Identification Technology (RFID) in 156 hospitals across Saudi Arabia. Inma also is awarded a 3 years operation and maintenance contract with the MoH for these 156 hospitals across all cities in Saudi Arabia.
This agreement comes as part of the Ministry of Health's efforts to prevent abduction, and accidently swapping of newborns in maternity wards; throughout the last few years, Inma Trading successfully deployed the RFID Infant Protection System in more than 20 hospitals around the Kingdom including the National Guard, Royal Commission, The Military Hospital and many private Hospitals.
"We are honored to have been chosen by the Ministry of Health to be their national business partner in their efforts to prevent infant abduction and accidental swapping," said Rami Alturki, President & CEO of Alturki. "This agreement is not only a prestigious business deal for Inma Trading and Alturki, it is also part of our social duty to our nation's wellbeing and future prospects."
"Inma Trading is always the reliable partner for healthcare providers to cater new technologies and solutions and professional services. Having the best technologies in the world combined with our engineering experience, we will always exceed the customer expectations" said Shadi Noori, ICT Sector Manager of Inma Trading
Inma Trading's RFID Infant Protection System, "Hugs", is designed to prevent infants from being removed from a medical facility without being authorized by the hospital staff. Every infant in the ministry of health Hospitals across the Kingdom will be assigned a "Hugs" tag which will be placed around his/her ankle upon delivery and will remain throughout their stay; in case any attempt to get any infant out of the safe zone, the alarm will set off alerting security and medical staff of the authorized exit attempt. By adding another layer of protection to the system the "Kisses" mother tags, the staff will also ensure eliminating any mismatching cases of Infants to their mothers. This feature gives the confidence for caregivers and families that their new born babies are always safe and secure.