InmaTech Successfully Completes Infant Protection System Supply and Installation Project in Dr. Suliman Alfaqeeh Hospital
Feb 10, 2019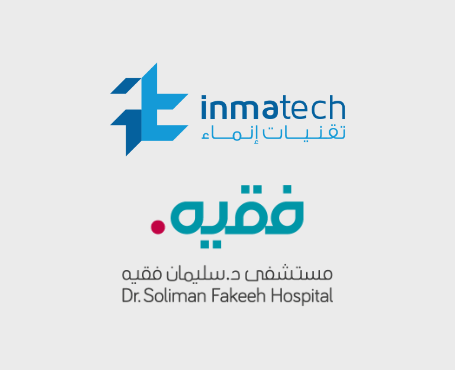 InmaTech is pleased to announce that the company has recently completed yet another highly successful project, in Jeddah's largest private medical center Dr. Suliman Alfaqeeh Hospital. The project was completed in July 2018 and involved the supply and installation of an infant protection system in the hospital by InmaTech.
Founded in 1978, Dr. Suliman Alfaqeeh Hospital has been largely responsible for advancing the healthcare delivery standards in the Kingdom of Saudi Arabia and in the region. The hospital provides comprehensive preventive and therapeutic healthcare services to both adults and children in KSA and Arab countries in general and the city of Jeddah in particular. With more than 2,600 employees, they serve well over 700,000 patients every year.
Maintaining a secure environment for the newborns is one of the foremost priorities for any healthcare facility. Often times, these little patients are extremely vulnerable to risk factors such as infant abduction and accidental mother mismatch. Infant protection systems are currently used successfully in thousands of hospitals around the world, protecting millions of infants every year.
Some of the most important features of the infant protection system from InmaTech are
Supports the correct matching of mothers and infants.
Automates the tasks for an efficient workflow.
Protects infants throughout their hospital stay with more layers of security.
Provides peace of mind to the staff and family members.
Effective, scalable and affordable protection.
Requires no manual checks of infant tags or other devices.
The software continually monitors the status of all devices.
To find out more about InmaTech and their technology solutions, please visit InmaTech Solution
Contact:
Mohammed Altamimi (Business Development Manager)
Website: inma-tech.com
Email: mohammed.altamimi@inma-tech.com