Khalid Ali Alturki & Sons Co. opens an office in Cairo
Jul 15, 2012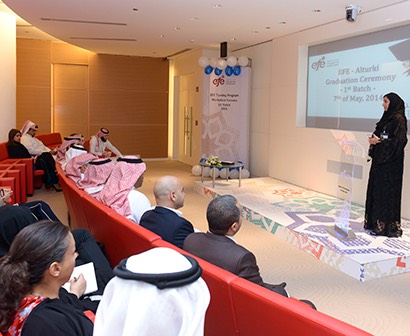 Vice President of Information & Communications Technology and General Manager for Cairo Mr. Zaki Saade announced yesterday the official opening of the Khalid Ali Alturki & Sons Co. office in Cairo. After Shanghai, Seoul, Bahrain & London, this is the fifth international office for the company.
Based in Saudi Arabia, Khalid Ali Alturki & Sons is a leading investment and development company that has been operating in Saudi Arabia since 1975. Its subsidiaries and joint venture companies are focused specifically on the construction and infrastructure, building materials, real-estate, oil field services and renewable energy, information and communication technologies and general industrial sectors in Saudi Arabia as well as neighboring Arab countries.
Egypt is a very strategic location for the Saudi family company, recently published figures show the volume of trade exchanged between the two countries reached record levels during the first three months of 2012, to about $1.21 billion versus $800 million in the same period in 2011, an increase of 50 percent.
Commenting on the opening, Mr. Rami Alturki, President & CEO said "we have always seen great potential for building great businesses in Egypt especially in the telecoms business where our Egypt based subsidiary i2 has proven to be one of the most successful ventures we had undertaken in recent years". "I anticipate our physical presence on the ground in Cairo will open new opportunities and help us forge strong relationships with the country's business community".
trade between the two countries amounted to a gross of about $4.75 billion by the end of 2011, compared to $4.1 billion in 2010, with an increase of nearly 16 percent. the figure is expected to exceed $5 billion by the end of 2012 according to sources at the Egyptian Ministry of Industry and Trade.