MM Group for Industry and International Trade S.A.E (MTI) signs a letter of intent to acquire 100% of Itsalat International Egypt (i2) through a share swap into MTI shares
Mar 20, 2018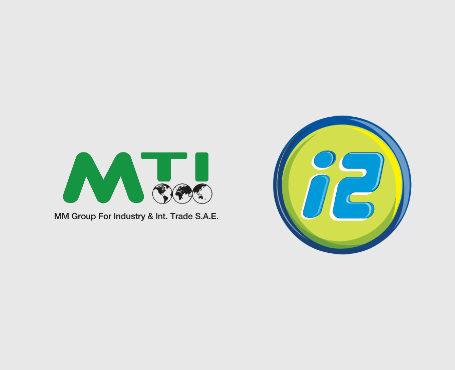 MTI announced today that it has signed a letter of intent to acquire 100% of three companies, Itisalat International Egypt (i2), a major distributer of consumer electronics and telecommunications; United Retail Company (URC), a retail and care business; and DTR Trading – Dubai Multi Commodities Center (DMCC), all of which are part of Alturki Holding, a leading family owned investment and development group based in Saudi Arabia. The transaction is pending customary due diligence as well as corporate, Financial Regulatory Authority (FRA) and Egyptian Stock Exchange (EGX) approvals among other regulatory approvals.
The Transaction is in line with MTI's strategy to expand and complement its existing product offering and leading role as the major distributor for mobile, home appliances, telecommunication, automotive, as well as diversifying MTI's shareholders base and leveraging on the expertise of the management and employees of i2.
The acquisition will add to MTI's strong distribution network more than 6,500 direct active points of sale, 101 retail outlets, including 15 multi brand service outlets and an online presence through the company's e-commerce platform. This Transaction will also expand MTI's vision of becoming the leader in the electronic payments industry in Egypt by increasing its ownership in Applications and Payments Systems Development (Masary) from its current ownership of 10.6% to reach 20.7% post the Transaction.
"For the customers of both companies, we will be better able to offer value and improved retail experiences, from better assortments and merchandise selections to more competitive pricing and service. For shareholders and the employees of both companies, we will pass the competitive challenges in the retail marketplace and be better able to realize growth opportunities over the longer term," commented Mr. Khaled Mahmoud, Chairman and CEO of MTI.
"I am extremely excited about partnering with the shareholders of MTI and I would be proud to join its board. I believe this transaction will create great value for all stakeholders and emphasize our long term commitment to the Egyptian market," commented Mr. Rami Alturki, President and CEO of Alturki Holding.
About MM Group for Industry and Trade S.A.E (MTI)
MTI is an Egyptian joint- stock company listed on the Egyptian Stock Exchange (Ticker: MTIE.CA). MTI is one of Egypt's largest distribution companies by geographic coverage with access to over 40,000 points of sale. MTI operates various business lines, including consumer electronics, telecommunication, automotive, seamless pipes, and tractors through partnerships with leading global brands including Samsung, Vodafone, Huawei, Freetel Japan, Carrier and Bosch.
About Itsalat International Egypt (i2)
i2, an Alturki Holding company, was founded in 2004 and has grown to become a leading Egyptian retailer and market distributor of wireless mobile technology, consumer electronics and telecommunication services. The company has long standing relationships with its suppliers; including Samsung, Etisalat, Philips, Manta, Alcatel and TCL. i2 handles the distribution of consumer electronics and telecommunications, URC represents the retail and care business , while DMCC is the international trading arm. The company has a strong distribution reach with over 6,500 active direct points of sale and over 100 retail outlets.