Musanadah Signs with Unified Real Estate Development Co. for Facility Management Services
Feb 11, 2019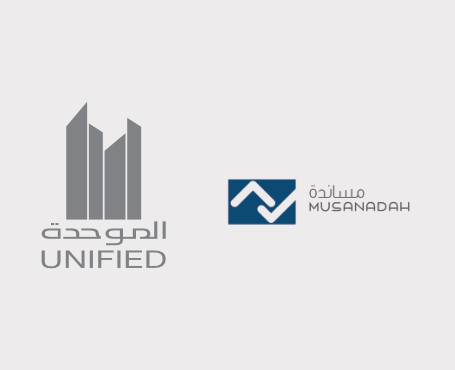 Musanadah Facilities Management Services Company signed a Facility Management contract with Unified Real Estate Development Co. on 1st February 2019 for technical services of their MEP systems. The company's' approach of providing in-house and mobile qualified team to serve 12 strip Malls and commercial buildings within Eastern province.
Unified Real Estate Development Company contracted Musanadah Facility Management Company to manage its high-end 12 strip malls to provide hard and soft services for their property's offices, utilities, plantrooms, asset life cycle management and preventive maintenance.
This contract adds value to Musanadah client portfolio; spreading Musanadah's footprint in the retail business to grow as a trusted market leading provider of trusted solutions in the facility management field, skilled human resources, high hygiene standards and industry best practices.
Musanadah strives to achieve its vision to reach its objectives of growing and excelling on all levels by providing high-quality and trusted services which further highlights the company's commitment not only to meet the Unified Real Estate Development co. but also those of its various clients.
Unified Real Estate development is a full-fledged Saudi Real Estate Development company based in Riyadh, Saudi Arabia with projects all around the country. Since inception, we have striven and been successful in developing unique projects with elegant designs, strategic locations, excellent value and quality service.
Musanadah specializes in providing high-quality services for the integrated management of facilities and trusted solutions that promote energy efficiency in the Kingdom of Saudi Arabia. It is a leader in facility management solutions, construction, security services and building maintenance unit (BMU). Its services and solutions are tailored based on its clients' various needs, from residential communities to industrial buildings and commercial offices. Musanadah works on maintaining and protecting its clients' assets by leveraging the best solutions available in the field.