Rami Alturki is 46 among the top 100 influencing Construction leaders
Jul 09, 2012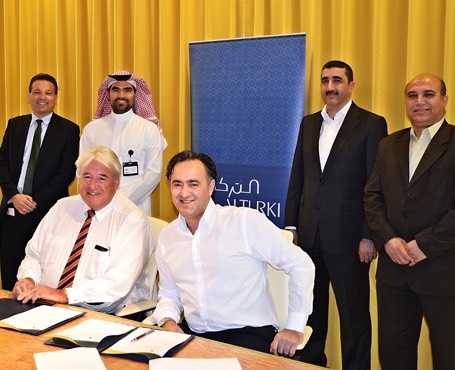 Construction Week magazine released its 2012 Power 100 listing on Sunday July 1, 2012 with Mr. Rami K. Alturki, President of Khalid Ali Alturki & Sons Co. ranked at number 46 among the region's most influential leaders in the construction industry.
The list recognizes the frontrunners of the region's construction industry, from contractors to consultants and other experts. it includes other big names in the region such as Bakr Bin Laden of Saudi Bin Laden Group, Ayman Hariri of Saudi Oger, Mohammed Alabbar of Emaar and the heads of other family businesses such as Alkhodari, Alfozan, El Seif and Kanoo to name a few.
As Chairman of Saudi Readymix Concrete Company, Grace Saudi Arabia, Exova Saudi Arabia and as a Director at Nesma & Partners, BCIC and USG Mr. Alturki has numerous leading roles within the construction industry.
Acknowledging the ranking, Mr. Alturki said "It is an honor and privilege to be among the leaders of construction in the Power 100 listing", he added "our investment and development has always been focused mostly on the construction, building materials and infrastructure sectors in Saudi Arabia and neighboring Arab countries. This listing is a result of our commitment to this industry and the Saudi Arabian government's push to invest in new mega projects, universities, hospitals, financial and industrial hubs".
Further elaborating on the construction market in Saudi Arabia and the Alturki strategy in penetrating the market "The government packages, especially in Saudi, are very beneficial, and there are massive investments in the infrastructure sector. Saudi Arabia is a huge market and there are different drivers in each region; there are 40-50 Billion Riyals of projects currently in progress which creates the need for more sophisticated products and solutions, this is why we are confident that our strategic partnerships with global specialty construction product developers have secured Alturki a leadership position in this market."