Rami Alturki Joins Nesma Airlines Company – KSA board of directors
Mar 09, 2017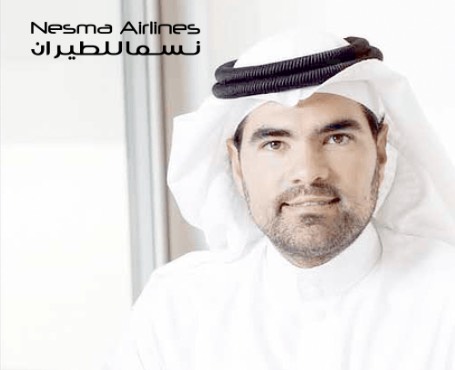 Alturki holding is pleased to announce that Rami Alturki, President and CEO of Khalid Ali Alturki & Sons Holding Company (Alturki Holding), had joined Nesma Airlines Company – KSA board of directors. Alturki has been appointed by a unanimous internal decision from the shareholders.
Alturki has accumulated 18 years of experience in the Middle East, US and Europe, and held many senior positions with various companies globally and regionally where he had demonstrated the qualities of a business leader. The list of previously held positions includes being the President of the largest concrete products supplier across the Middle East, Saudi Readymix. Furthermore, he has been an active and an influential member of several other committees in Saudi Arabia and abroad, such as the Chairman of the National Readymix subcommittee, a member of the Industrial Committees at the Asharqia Chamber. And he is a member the board of director of the Saudi Standards, Meteorology and Quality Organization, and Saudi Enaya Cooperative amongst many other positions.
About Nesma Airlines:
Nesma Airlines, a member of Saudi Arabia's Nesma Group, is a flag carrier of two countries: the Kingdom of Saudi Arabia and the Arabic Republic of Egypt. Nesma Airlines operates scheduled domestic flights within Saudi Arabia as well as international regional flights. Nesma Airlines operates as a full-service carrier on international flights, offering a choice of travel between Business Class and Economy Class. Nesma Airlines officially took to the skies in June 2010.