Samara Expands its Digital Presence With The Acquisition of CarSpa, An Automotive Service Application
Oct 10, 2018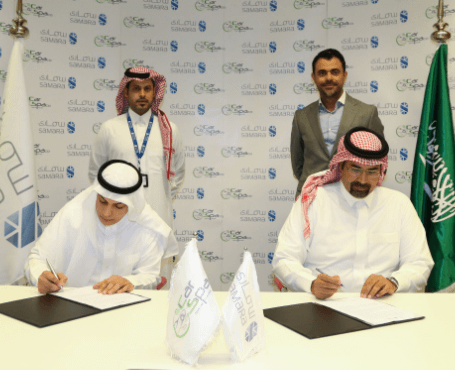 Samara is pleased to announce the recent acquisition of the full rights to CarSpa from Hasan Al Alawi Establishment for Information Technology. The move will help Samara customers, as well as car owners and app users, connect to nearby automotive service providers. It will also facilitate online access to a wide range of car services from road assistance to a variety of car wash services.
Through this acquisition, Samara hopes to develop and expand the vehicle service offerings it provides to its corporate and individual customers by leveraging the most up-to-date technological solutions.
About Samara – www.samara.com.sa
Samara is a leading provider of transportation and mobility solutions in the Eastern Province and across Saudi Arabia and is a subsidiary of Alturki Holding. At Samara, we are committed to customer satisfaction and are dedicated to providing top quality, hassle-free mobility solutions to all our clients. Samara provides modern and easily accessible mobility services and specializes in corporate leases, on-call limousines, car rental, and used car sales.
About CarSpa – www.carspaco.com
CarSpa is the first mobile application that combines road assistance and specialized car wash services. We save our customers time and effort in maintaining their vehicles by providing them with various onsite professional services at reasonable prices. Simply choose the desired service from the mobile application and CarSpa will connect you with a nearby automotive service provider.