Saudi Readymix Completes Upgrades to ISO 9001:2015
Mar 06, 2018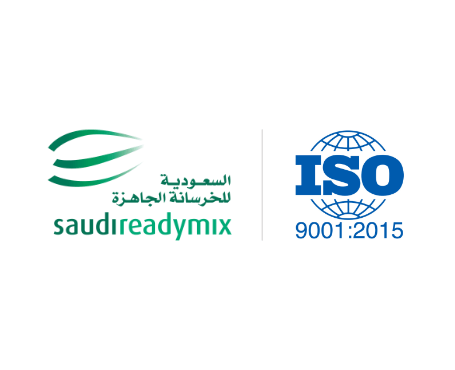 March 2018: Saudi Readymix has successfully upgraded its Quality Management Systems Certification to ISO 9001:2015. The latest standard incorporates risk-based thinking and the Plan-Do-Check-Act (PDCA) cycle. These methodologies enable a business or organization to carefully manage its processes and their interactions with internal and external stakeholders and customers. In particular, they would assist the organization in ensuring that its processes are adequately managed and resourced.
Being committed to delivering high quality consistent products and services, Saudi Readymix was one of the first ready-mixed concrete companies in the region to obtain ISO 9000 certification in 1996. Since then, the company has ensured that all its factories and operations must obtain this international accreditation. In 2013, Saudi Readymix obtained ISO 14001. Whereas, in 2016 it obtained OHSAS 18001 for most of its factories in the kingdom.
Saudi Readymix is the leading ready-mixed concrete supplier in Saudi Arabia with a network of over 36 factories located in various strategic locations throughout the Kingdom and employs around 2,800 employees and runs the largest fleet of mobile equipment in the region. The Company contributes in many ongoing research in concrete in collaboration with various academic institutes and organizations and has recently opened its new state-of-the-art Research and Development Center in Dammam.