Sawafi-Borets Sign with King Salman Park (SPARK)
Dec 10, 2018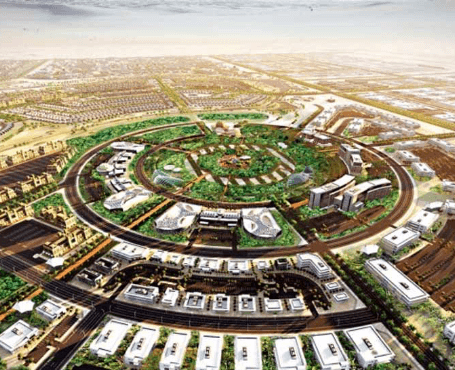 The King Salman Energy Park (Spark) Opening Ceremony was held on the 10th of December, 2018 at the King Abdulaziz Center for World Cultures (iThra) in Dhahran under the patronage of the Custodian of the Two Holy Mosques King Salman bin Abdulaziz Al Saud, and in the presence of His Royal Highness Prince Mohammed bin Salman bin Abdulaziz Al Saud, Crown Prince, Deputy Prime Minister and Minister of Defense where the Crown Prince laid the foundation stone for Spark.
The ceremony included the signing of several memorandums of understanding, most notably the signing of an industrial land contract between King Salman Energy Park (SPARK) and Sawafi-Borets Oil Products and Services Company to establish a maintenance and assembly plant for Electrical Submersible Pumps in the Kingdom in cooperation with Saudi Aramco.
Sawafi-Borets Oil Products and Services Company is a Joint Venture (JV) between Sawafi Al Jazeera Oil & Gas Company, an Alturki Holding subsidiary, and Borets international. The JV will focus on providing all Electrical Submersible Pump (ESP) related products & services to the Saudi Market. The services will include and are not limited to installing, monitoring, troubleshooting, dismantling, inspecting, repairing, assembling and testing for all ESP equipment and accessories.  
King Salman Energy Park (Spark) is a mega-project located near Abqaiq and is designed to position Saudi Arabia as a global energy hub that furnishes a dynamic, enabling environment for foreign and domestic investment. Operated by Saudi Aramco, Spark will target exploration, production, refining, petrochemicals, conventional power, as well as water production and treatment.