Arkaz to supply Cementaid Caltite in the Jizan Economic City Marine Project
Dec 14, 2017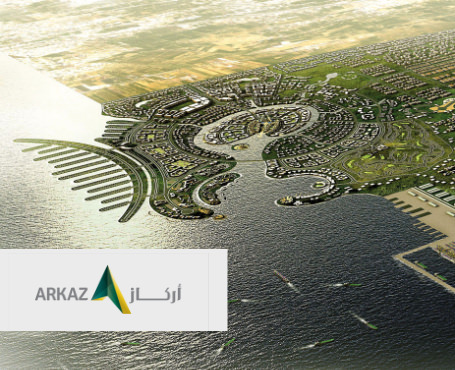 We are pleased to announce that Arkaz, one of Alturki holding subsidiaries had successfully been rewarded purchase order as part of the Eastern trading & contracting company (ETE) to supply the innovative HPI Concrete Admixture (Cementaid Caltite), in the Jizan Economic City Marine project.
Arkaz is primarily focused on providing unique, innovate and cost-effective construction chemicals and Concrete Admixtures of the highest quality that caters to the requirements of the industry. We will be the first to introduce this new HPI Concrete Admixture in the Saudi market, which is distinguished by using an innovative technology that makes this waterproofing admixture far superior, safer and more durable than other admixtures that have been previously used in the region. Cementaid has a 50-year record of accomplishments and in ensuring the sustainability of marine and civil structures in harsh conditions and salt-water environments. This achievement is expected to create value and improve the long-term durability of infrastructure in Saudi Arabia, and maintain the life of an asset for more than 50 years.
"We expect this recent accomplishment of introducing an innovative solution to set a precedent in the region and to be a step forward for Arkaz to promote its' products and services in Saudi as well as in the external markets." Said Dr. Frank Noehmer, Arkaz Managing Director.
About Arkaz:
Arkaz is a leading supplier of Concrete Admixtures and Building Products, since 2008. It is a fully owned subsidiary of Khalid Ali Alturki & Sons (Alturki Holding. We produce concrete admixtures, liquid waterproofing, and specialty concrete chemicals, as well as trade-in waterproofing membranes and Caltite (a hydrophobic pore blocking Waterproofing Admixture), Many of these products, are manufactured in the region, and we are the exclusive distributor for GCP, and Cementaid products in KSA.