Dhahran Ahliyya School (DAS) 1977 - Now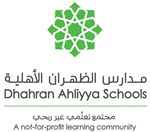 Alturki Holding opened Dhahran Ahliyya School (DAS) in 1977. Inspired by Islam teachings, the mission of DAS is to empower each student to be compassionate, thinking, lifelong bilingual learner, who makes a positive difference locally and globally. The school's vision is to provide a world-class education while staying true to an Arab and Islamic identity through a facilitative learning community that is sustainable and socially responsible.
DAS believes that excellent education touches both the hearts and minds of students. It develops their intellectual, personal, emotional, and social skills to learn and work in a rapidly transforming world. Correspondingly, it should provide them with a sense of belonging in their own country while also an openness to their roles as citizens of the world, committed to taking action to help make their world a better place.