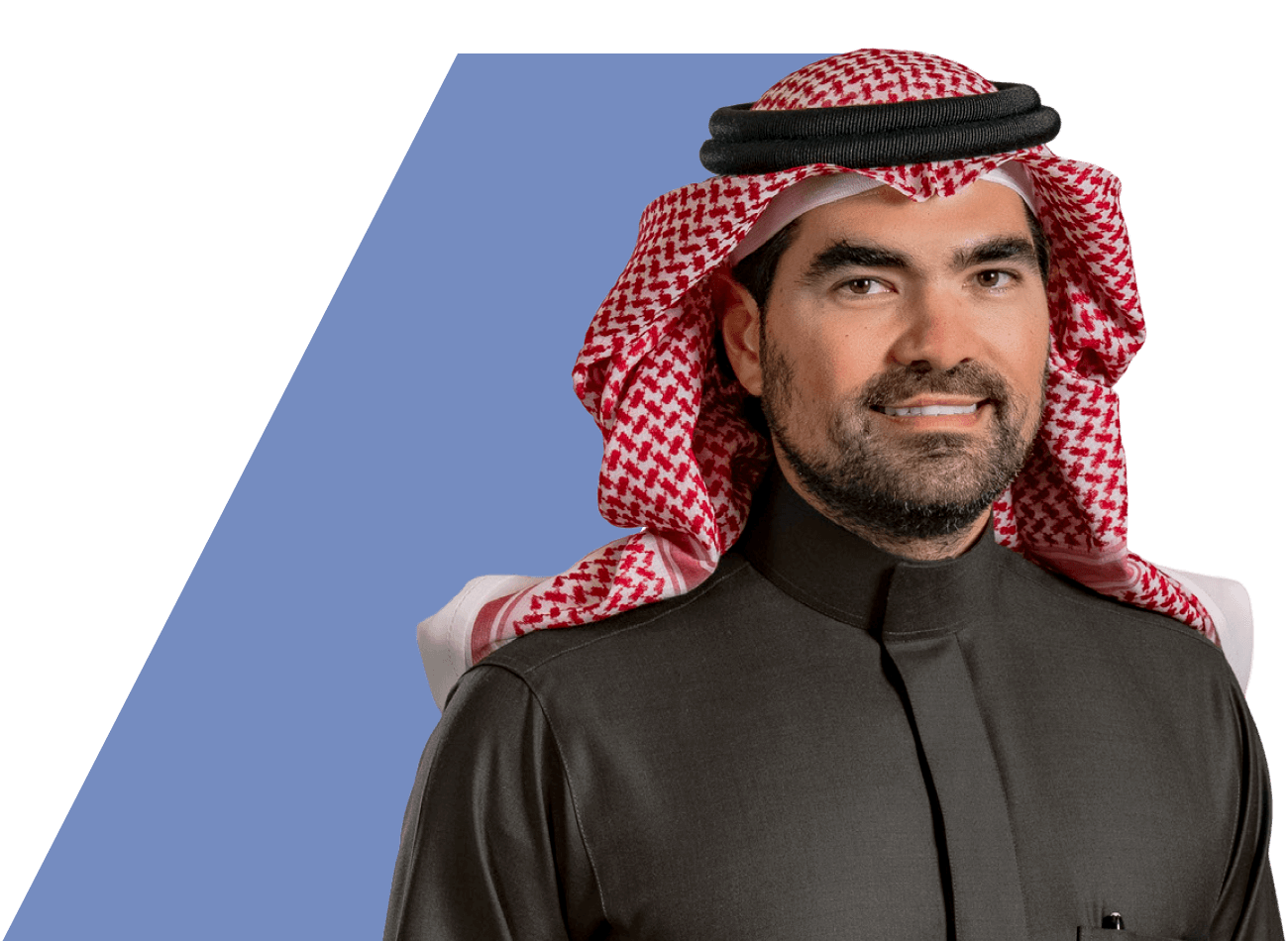 Rami Khalid Alturki
President & CEO
Rami Khalid Alturki is the President & Chief Executive Officer of Khalid Ali Alturki & Sons Holding Company (Alturki Holding). In this capacity, Mr. Alturki holds chairmanship and directorship positions in Alturki's various holdings including, to name a few, Executive Vice Chairman of Nesma & Partners Contracting Co which is the leading general construction contractor in the Kingdom, Chairman of Applus Velosi Saudi Arabia and Chairman of Element Saudi Arabia; Chairman of Saudi Readymix, a wholly owned subsidiary of Alturki Holding and the largest supplier of concrete products in Saudi Arabia; Chairman of i2 and URC, Alturki's distribution and retail subsidiaries in Egypt, as well as chairman of Masheed, its subsidiary which leads the Kingdom in cement and cementitious materials trading.
Mr. Alturki is an active member of various committees and councils within Saudi Arabia's Chambers of Commerce including being the co-founder and Chairman of the National Committee for Ready-mixed Concrete at the Council of Saudi Chambers, and a member of the Board of the US-Saudi Business Council. He is a former board member of the Saudi Standards, Metrology and Quality Organization (SASO). He was also a member of the national Industrial Committee at Saudi Chambers Counsel plus he was a member of the environment committee at Asharqia Chamber.
As an advocate of human development, Mr. Alturki is a founding board member and first Chairman of Endeavor Saudi Arabia, a non-profit organization that supports high-impact entrepreneurs, a member of the Advisory Board of Dhahran Ahliyya Schools, a non-profit school dedicated to providing excellence in education and to contribute to the development of Arab education on a wider scale, a former member of the board of the Saudi Food Bank (ITAAM), a former board member of the Saudi Petroleum Services Polytechnic Institute (SPSP), a founding member of the Board of Trustees of Mentor Arabia, a non-government non-profit organization that was established in the Middle East to promote awareness and prevention of drug abuse amongst the region's youth, a member of the Board of the Eastern Province Society for the Disabled (EFAA), a founding member of the Board of Trustees of the Arab Forum for Environment and Development (AFED), a non-profit NGO that is focused on promoting prudent environmental policies and programs across the Arab region, and a founder and member of the advisory board for the Saudi office of Education For Employment (EFE), a global NGO focused on improving the sustainable employability of Arab youth.
Mr. Alturki holds a BA degree in Economics from Williams College, Williamstown, MA in the United States.